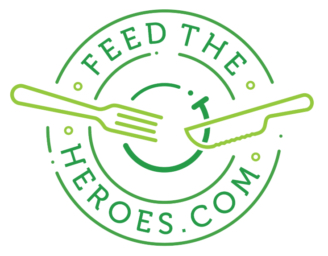 FEED The Heroes has delivered more than 102,000 meals to critical frontline workers since being set up six weeks ago.
Meals have been delivered to 101 sites across the nation including hospitals, test centres, contact tracing centres, laboratories and emergency response teams.
Feed The Heroes has raised over€1,066,290, with over 18,100 individuals donating to the fund.
Among those receiving meals from Feed The Heroes are the crews of the National Ambulance Service (NAS). Anyone who has been tested for Covid-19 will have seen the large operation the National Ambulance Service are providing across the country.
The NAS now spend longer time on our roads, and spend more time per call due to infection control while working under high pressure and risk.
Since starting six weeks ago, the initiative has provided more than 10,00 meals to NAS teams, from control rooms in Donegal and Dublin to field operations across the country.
Richard Quinlan, National Ambulance Service said the service is "much appreciated each and every day".
"NAS staff, Military staff and HSE staff out on sites getting hot food is important for wellbeing and service support. Again, thank you all so much," Mr Quinlan said.
Speaking today, Feed The Heroes founder, Cian O'Flaherty said, "To date, we have spent over €600,000 of the fund, delivering over 100,000 meals. We would like to thank everyone who has donated, what started as an idea a few weeks ago is now a nationwide operation.
"This operation would not have been possible without the public's generosity. We want to be here as long as is necessary, every donation will allow us to keep providing this service to the critical frontline workers for a day longer in this emergency."
Individuals and companies who wish to make a donation can contribute on the Feed The Heroes websitewww.feedtheheroes.com.