Denise Chaila – Down
LIMERICK poet/rapper Denise Chaila has new music to share on Bandcamp / Soundcloud. The track follows up on her critically acclaimed release 'Duel Citizenship' in 2019.
Denise deals with issues of confidence and mental strength challenging the concept of putting people in boxes on 'Down' without censorship or apology.
Beoga – In A Rocket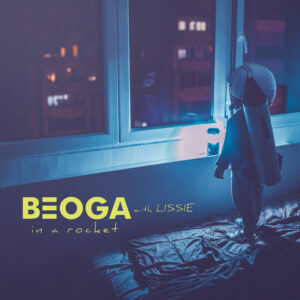 The band featuring Limerick's Niamh Dunne have released this co-write with James Bay. The video depicts the many creative and unusual ways in which the band as well as their family, friends and fans have kept boredom at bay during lockdown featuring a cameo from their friend Ed Sheeran and his cat Calippo.
'In A Rocket' is from Beoga's new mini-album 'Carousel', which drops on May 22.
Bleeding Heart Pigeons – Trapped
THE critically acclaimed trio have a new album 'Stir' set to release on May 22. In the meantime this inspiring piece of indie electronica will whet the appetite for the full album.
STREAM / PRE-ORDER HERE