Dolans have announced that the Live at the Docklands series of gigs will not take place this year. All confirmed gigs are now in the process of being rescheduled for 2021.
Dolans have also confirmed that all original tickets for these rescheduled dates remain valid.
"Due to the ongoing Covid-19 pandemic and the government's recently announced exit strategy, we are not in a position to bring the Live at the Docklands series to Limerick, as planned, this June," said booker Neil Dolan.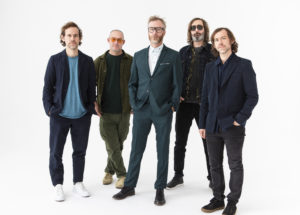 The National, Queen Symphonic and Hermitage Green were scheduled to play the festival this Summer.
"It is our hope that all our loyal customers will retain their tickets for our rescheduled dates in 2021 and join us for a hell of a celebration next year".
Mick Dolan of Dolans Presents said: "By joining with the nation and putting our business on hold, we are saving the lives of our fellow citizens. On behalf of the Dolans team we offer our sincere sympathy to all the relatives and friends of those who have lost their lives due to Covid-19.
2020 was to be a year that was all about celebration for us as we reached the milestone of 25 years since opening in Limerick. Instead, our celebrations have been put on hold as a result of the most serious public health emergency in over 100 years.
Confirmed dates for the rescheduled Live at the Docklands series in 2021 will be announced shortly. The Dolans Presents team will be contacting ticket holders with full details on individual shows over the coming weeks.