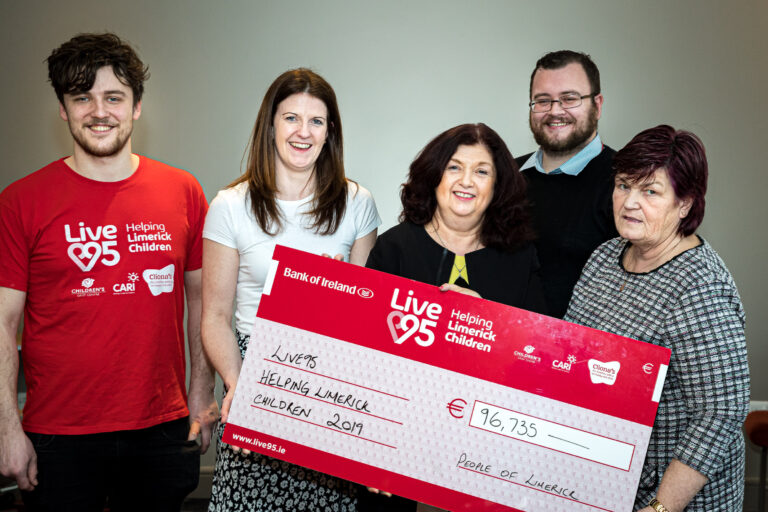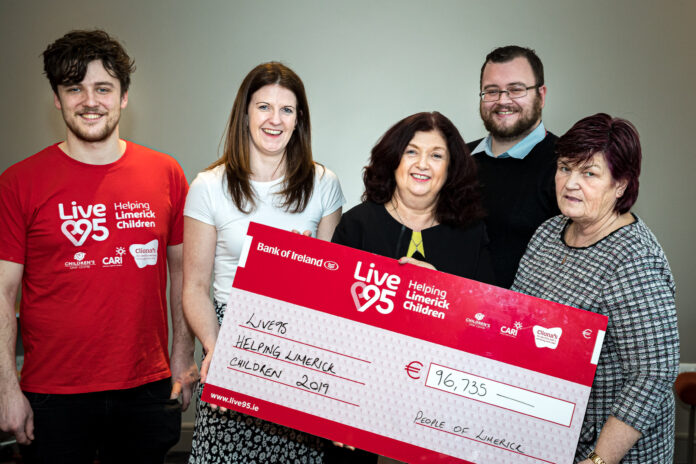 JOE Nash, Station Director of Live95, Julie White Sales and Marketing Manager Live95 and Mary Madden CARI, have launched this year's Live95 Helping Limerick Children fundraising Initiative.
CARI (Children at Risk in Ireland) Charity number 9491 needs your help more than ever in the midst of this worldwide global Pandemic.
CoviD-19 has made a huge and devastating impact on our Fundraising events and activities and we are in dire need of funds. CARI only gets limited government funding and we rely on the generosity of our supporters to help us to continue with our services.
Live95 listeners throughout Limerick City and county helped keep CARI's gates open during the recession, and we are now hoping that Limerick people might help us out again this year.
CARI on the Ennis Road Limerick is the only center in the whole of Munster providing these services.  Anyone wishing to donate can go to the go fund me page on  www.live95.ie
Also if anyone wishes to organize a zoom table quiz or a remote Dress up for CARI" or remote Coffee Morning or plan an event can ring Mary Madden CARI on 087 1373084.
CARI are hoping that when things are back to normal possibly later on in the year and when it is safe to do so to run some popular events as in previous years.
CARI – Shining a Light for Children
CARI was established in 1989 and is a leading voluntary organization providing child centered therapy to children and adolescents who have been affected by child sexual abuse for over 30 years.
CARI also offers support to the parents, guardians or carers of these children, as the work with the family is central to the Childs healing.
CARI 's Lo – call Helpline 1890 924567 is a specialized National service who provide support to adults and professionals with any concerns about child sexual abuse.
CARI also provides advice appointments to any adult who wishes to explore these concerns.
CARI are currently still providing these important supports to clients; during these exceedingly difficult times however, we are in desperate need of funds to continue to provide these vital services.
During this pandemic and especially during these periods of isolation children who are vulnerable may be at most risk.
CARI are providing online Therapy sessions for children and adolescent clients. This enables us to resource children during this extraordinary time and help lessen their anxiety.