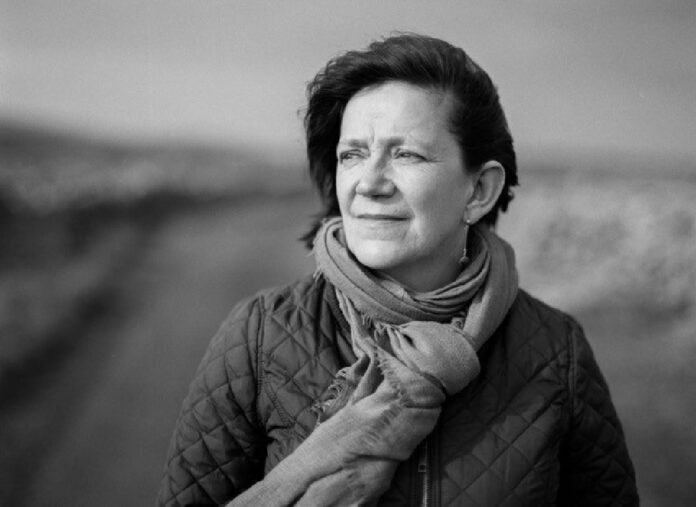 LIMERICK born woman Martina Durac produced and directed new seires for TG4 called An Bhoirinn.
This is a four-part series showcasing a year on the Burren. A visually stunning journey through the seasons in this extraordinary place in the company of the people who have protected and cherished their heritage for over 6,000 years ensuring that its uniqueness survives and thrives.
Recognised throughout the world for its austere beauty, the Burren is a living landscape like no other and the series is a creative exploration of the life of this singular place, its people and how each season brings new surprises that delight and amaze all who encounter them.
Moving through the landscape in Spring, Summer, Autumn and Winter, each episode will capture what makes it distinctive, in a series full of visual wonder, revelling in the sights and sounds that embody the spirit, nature and inhabitants of this special place.
Featuring a powerful and poetic script and wonderful music, the series is narrated by Diarmuid de Faoite, bringing to life the nature and spirit of the Burren.
Martina Durac was born and raised in Limerick city and moved to Dublin to study law at UCD. After graduation, she spent a couple of years living in New York, doing a variety of jobs including waitressing and journalism.
When she returned to Ireland, she continued writing articles for various outlets and then enrolled in film school. Since graduating in the mid-1990s, she has made many documentary films, both as a producer and director, on a huge variety of subjects, particularly in the areas of the arts, social history and politics.
She works as a lecturer and trainer in documentary and drama and has done so for 20 years in various colleges in Ireland. She has designed and produced international documentary workshops for the main film training body in Ireland, Screen Skills Ireland.
She is the Irish representative for the European Documentary Network and served on the board for two years, attending regular meetings in Copenhagen in order to engage with European developments and advocate for members.
Martina is a member of the Documentary Alliance Committee of Screen Directors Guild of Ireland and in this capacity engage with all the relevant funding bodies on behalf of members. She is a member of the European Women's Audiovisual Network and WFT.
Sign up for the weekly Limerick Post newsletter
Throughout the series An Bhoirinn the unique landscape is eplored with its custodians, the local community and those visitors who came for a while and ended up living here, somehow drawn by its indefinable magic.
People like Inagh woman Sinéad Ní Gharbhaith who runs The Cheese Press In Ennistymon and her twin sister Roisín who works as a greens school officer, botanist and instrument maker Eugene Lambe who came from Dublin many years ago and now lives just outside Kinvara making uilleann pipes and flutes, farmers Annie Nolan and Pat Nagle and fisherman Rainer Krause who arrived from Germany over fifty years ago and made his life here.
We spend time with teacher Pádraig Ó Máirtín and his American wife Nóra, an artist, who are raising their four children on the edge of the Burren.
Wednesdays from 13th May at 9.30pm on TG4.