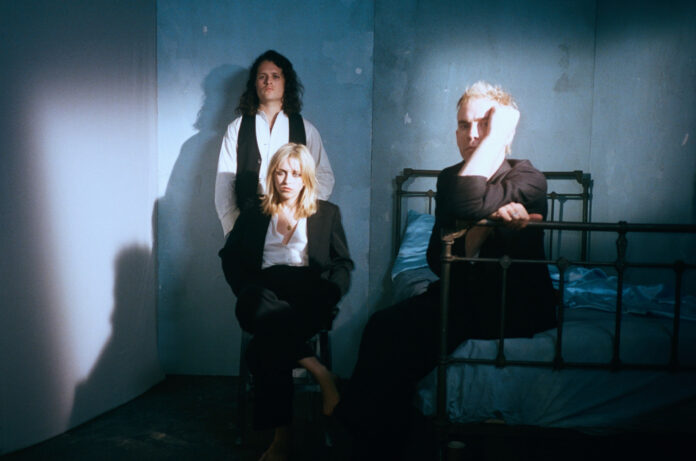 THE new single from Limerick band whenyoung has raised over €1,000 for Women's Aid Ireland and U.K so far. The single was written by the UK based band in recent weeks in response to the Covid-19 outbreak.
Sign up for the weekly Limerick Post newsletter
The meditative and dream-like piece is unlike anything on the trio's critically acclaimed debut album 'Reasons To Dream' and was recorded in their new shared spacious apartment in the Victorian coastal town of Ramsgate, South-East of England.
The new place is inspiring the current material. The trio have new ways to make music, says singer Aoife Power.
"It definitely is different even in the way that we are writing.
"It is less rehearsal and more writing at home and using a laptop and using different sounds and more electronics. It feels more free. We are less attached to our given instruments."
The Prayer was written when the UK went into lockdown, two weeks after Ireland had closed.
"It is a love letter in a way and a virtual hug. We were feeling emotional wondering when we could see family again and trying to empathise with those who had lost loved ones."
While the band were following the emerging story of Covid-19 from Irish news sources, they are frustrated with the response in the UK.
"It is kinda frustrating because it took a long while. We were going by Irish rules, reading Irish news. The UK did act slowly here. I know people don't think it is perfect in Ireland but in comparison to here, they are doing a much better job
"It is quite scary what is happening in hospitals in the UK."
After a triumphant sell-out show last November in Dolan's Warehouse Whenyoung began working on album number two for Virgin EMI Records. They spent a few months in Doonbeg, County Clare writing new songs.
"It was really lovely, says Aoife. We did a few weeks down there then flew to Wales and recorded a few songs and back to Ireland to write again and we were planning on continuing that but obviously not any more."
"We needed to get out of London, needed a bit of Irish air for a while," adds drummer Andrew Flood.
A new album is expected in early 2021 from Whenyoung. In the meantime the band hope to get to play Limerick again later this year,
What are the first things the band want to do when they emerge from lockdown?
Andrew: "I'll probably run out onto the road and hug somebody!"
Aoife: "I'll be dying to get back to Ireland!"
… "and get a nice pint of Guinness in Tom Collins bar as well! Laughs.
And so say all of us!
Contribute to Whenyoungs fundraiser for Women's Aid Ireland and U.K. at https://www.gofundme.com/f/whenyoung-fundraiser-womens-aid-ireland-and-uk.