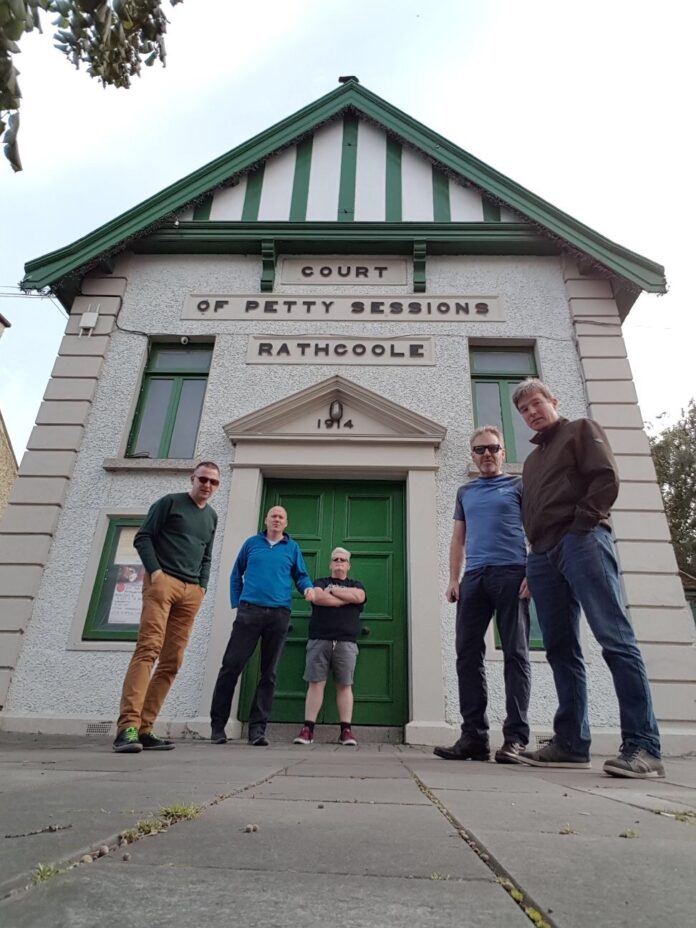 MONDAY May 18 : On the fortieth anniversary of the tragic passing of Joy Division frontman Ian Curtis, art rock collective Section 17 have today released a powerful video of their interpretation of Joy Division's 'Transmission'.
Prof. Eoin Devereux (Department of Sociology, UL) reports that this newly made video contains a strong message concerning men's mental health and suicide prevention.
Section 17 is David Meagher, Eoin Devereux, Aidan McNamara, Walter Cullen and Noel Larkin. The collective has performed tributes to Joy Division at the university and at Dolan's Warehouse.