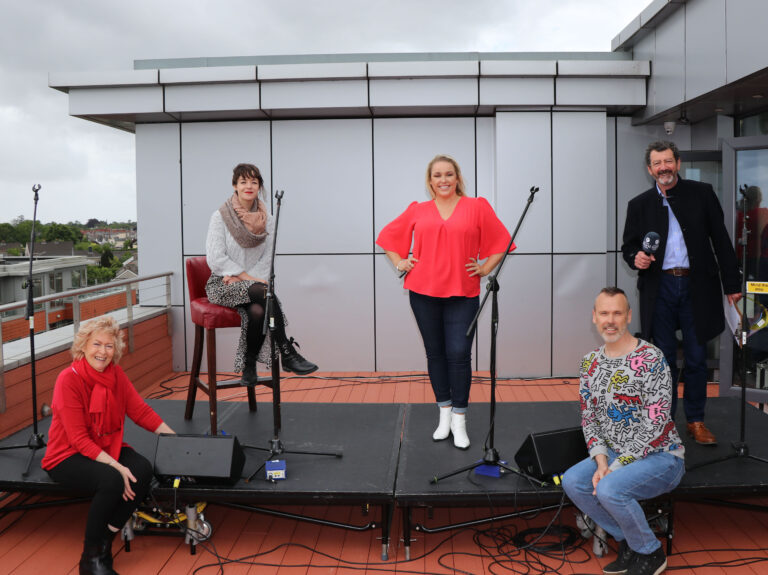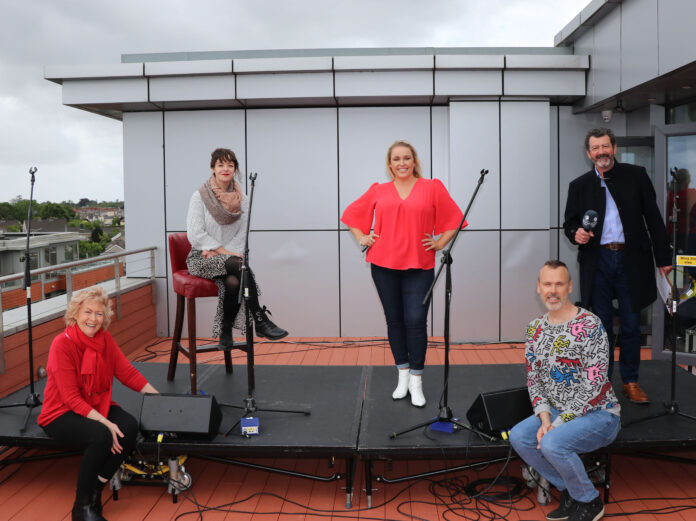 SONG filled the streets of Limerick City on Saturday as some of the county's talent performed from the top of the Strand hotel to say 'Thank you, Frontline Heroes'.
Emma Langford, Sinead O'Brien, Ger O'Donnell, Derek Moloney, Karen Franklin, Jim Lynch and the Munster Supporters Choir joined together to give a huge thank you to the frontline heroes who continue to fight against Covid-19 while raising funds for Pieta house.
The event broadcasted by I Love Limerick on Facebook was watched by more than 10,000 people within hours of being broadcast.
Kicking off at 3pm on Saturday, May 23, Lyric FM broadcaster Lorcan Murray MC'd what was an emotional but hopeful and uplifting song list including 'The Prayer', 'There is an Isle', 'Something Inside So Strong', 'Bridge over Troubled Water', 'Somewhere over the Rainbow', and 'Stand up and Fight' was performed from the city view suite in the Strand Hotel.
With onlookers from the streets of Limerick below, as well as those following the online live stream, music could be heard through the streets of Limerick City.
Una Heaton, event organiser, said it was an idea she had and "would be a nice way to use music to thank our frontline people" all while raising funds for Pieta House.
Ms Heaton said, "Music is a great way to alleviate stress and bring people together, and when I asked people to get involved everyone was so enthusiastic, nobody said no, everyone wanted to take part.
"The Limerick Strand I thought was the perfect location as it looks across the city and down on the river Shannon below. A huge thank you to Tom and Eilis Walsh of Hearit, Simon McGuire and Daragh Flynn of Munster Multimedia and Ilovelimerick.com for the sound and video of the event."
Not only was the event a way of thanking our Frontline workers, but it was also dedicated to fundraising for Pieta House. Even before the COVID-19 emergency, the public's need for services provided by Pieta House were on the rise, with calls to Pieta's helpline up 49% year on year, while text messages had increased by 46%.
Elaine Austin, CEO of Pieta, said, "As a result of COVID-19, our helpline has seen an increase in calls from people all over the country who are in crisis right now with many others presenting with high anxiety. Our bereavement counsellors are supporting people who have lost loved ones and who are struggling to come to terms with their loss in a world where friends and family cannot grieve together as a result of the lockdown.
Pieta House provides free therapy to those engaging in self-harm, with suicidal ideation, or bereaved by suicide. They rely on the generosity of the public whose donations and fundraising make up over 80% of their income.