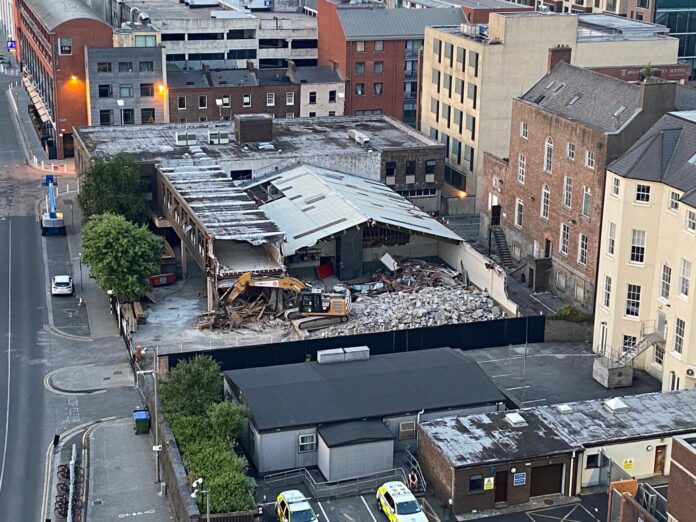 ONE of Limerick city's landmark buildings went under the wrecker's ball last weekend
The old ESB building at the corner of Cecil Street and Bishop's Quay is being demolished to make way for a seven-storey office complex.
Sign up for the weekly Limerick Post newsletter
The site will incorporate the rear annexe of the former Bord na gCon offices adjacent to Henry Street Garda station and the adjoining coach house.
Kirkland Investments is the company behind the €50 million development, which is expected to create around 100 jobs in the construction phase and up to 400 long-term office jobs.
The original plan, approved by Limerick City and County Council in 2016, had been for a 14 storey building but the developers reduced the scale of the project after testing the market and finding it too risky to proceed.
This development is expected to provide high-spec offices and 44 luxury living spaces, attracting foreign direct investment to Limerick.