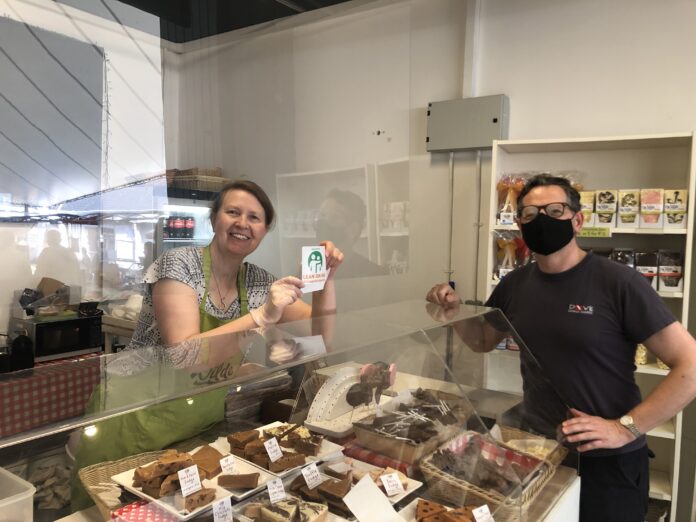 "I'LL gladly pay you Tuesday for a hamburger today."
This novel catchphrase from Wimpy, a character in the comic strip 'Popeye',  has been reimagined by new Limerick volunteer-led initiative Lean On Me.
Sign up for the weekly Limerick Post newsletter
Devised by @LiveableLimerick and a group of local volunteers, it was set up to connect people with their favourite local business during the Covid-19 lockdown.
And while Wimpy was always eager to eat first and pay later, Lean On Me allows customers to buy vouchers now, to be redeemed when businesses reopen.
The initiative especially helps business that do not have the existing IT infrastructure, such as a website or online store, to generate essential cash flow and sell vouchers online. It is working to ensure that local businesses re-open and flourish when the time is right.
Former Munster Rugby player and proprietor of Jerry Flannery's Bar on Catherine Street, Jerry Flannery is full of praise for the project.
"Lean On Me has been a fantastic initiative by a group who genuinely care about the local businesses that convey so much about what it is to be from Limerick," he told the Limerick Post.
"It's hard to put a value on the emotional boost that I've felt whenever people have logged on and purchased a voucher.
"Not only are people backing you to get through this tough time by putting their hand in their pocket to support the business but you realise that people are thinking of you and missing the bar along with the sense of community that it offers.
In particular during lockdown and the isolation that comes with it, Lean On Me has helped hugely to make me feel connected and I cannot wait to get open and see everyone again," he added.
Patricia Farrell, owner of the Limerick Chocolate Shop, and Wilde Irish Chocolates in County Clare, is equally enthused.
"When the Milk Market had to close in March it meant the end of any income with which to pay staff, our overheads or for raw materials and that was a very frightening place to be in," Patricia explained.
She also admitted that suddenly having to close her shop's door to customers, having spent the last 20 years building up her base in Limerick with her delicious handmade chocolates and fudge, was a "shocker".
"And in addition, because of the blow to tourism caused by the pandemic, business in our little chocolate factory completely stopped too. We were looking at a reduction in turnover of 80 per cent at least. And so when I found out about the Lean On Me initiative, I was very relieved and encouraged.
"Before that, you felt that you were muddling through the biggest challenge we had ever suffered all on your own. And here was a bunch of local Limerick people volunteering to do something that was both positive and eminently practically to help businesses such as our Limerick chocolate shop.
"The fact that our customers were being given the opportunity to support us now while being able to bank their benefits for a future time when we would be back trading again put much-needed income in our bank accounts."
In addition, Ms Farrell says the publicity given to the Lean On Me initiative by the local media and the social media mentions also made people aware that these local businesses were in trouble and needed some support.
"You've no idea how much can be achieved when you get lots of people spend a little in your business. That €10 spend by a Limerick person on a Lean On Me small business voucher for a Limerick retailer means the money stays in Limerick and helps Limerick businesses stay going long enough to come back when the economy opens up again.
"So in this virtuous circle of shopping locally, a little truly does go a very long way," she said.
Lean One Me Operations Manager,  Grainne Walshe said it is fantastic to hear the positive reaction from businesses.
"Cash flow is critical at times like this as businesses struggle to stay alive and reopen. But the strength they draw from the moral support of seeing their customers care is worth a hundred times more.  We are all in this together," she added.
The process is simple. Vendors simply register their details on www.leanonme.eu and supply the relevant information then create awareness amongst the local community that they are now 'open for business'.
"We are all anxious to get back to freely enjoying the streets of our city, our towns and villages. But they will be no urban playground if we allow our local businesses to fail. They are the ones who give jobs to so many of our friends.  If everyone does a little bit, the task of lifting them out of the crisis becomes much easier," said John Moran of Liveable Limerick.
Visit www.leanonme.eu for more.