OPENING up post-Covid is an opportunity for Limerick to get more funding for public transport, Limerick Green Party TD Brian Leddin has said.
He was responding to an announcement by Transport Minister Shane Ross who has pledged technical and financial support to deliver improved walking and cycling infrastructure across the country.
Deputy Leddin wants to see this promise matched with investment in public transport.
"As the Covid restrictions are gradually eased, we have to ensure that people can maintain social distancing so that we don't get a second wave of the virus," he said.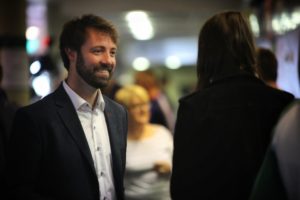 "That would be crippling to our society. Unfortunately, public transport has to operate at significantly reduced capacity. The solution to keeping our city moving is to allocate more space so that it's safe for people to walk and cycle to work and to school.
"This is a significant opportunity for Limerick to get extra funding for transport and we should be proactive in proposing temporary measures that can keep people safe on our streets."
Announcing new measures, Minister Ross said that in
 recent weeks people have had to reassess how space should be shared 
in cities and towns to better reflect the needs of pedestrians and 
cyclists.
"As we move through the Roadmap to Reopen Society and Business we need to increase the numbers of people walking and cycling each day and we need to keep them safe while doing that. Improving our infrastructure is crucial so that people will feel confident."  
Sign up for the weekly Limerick Post newsletter