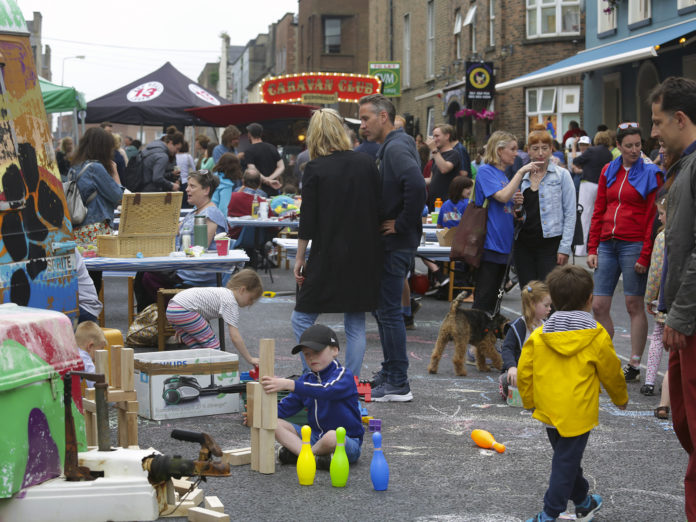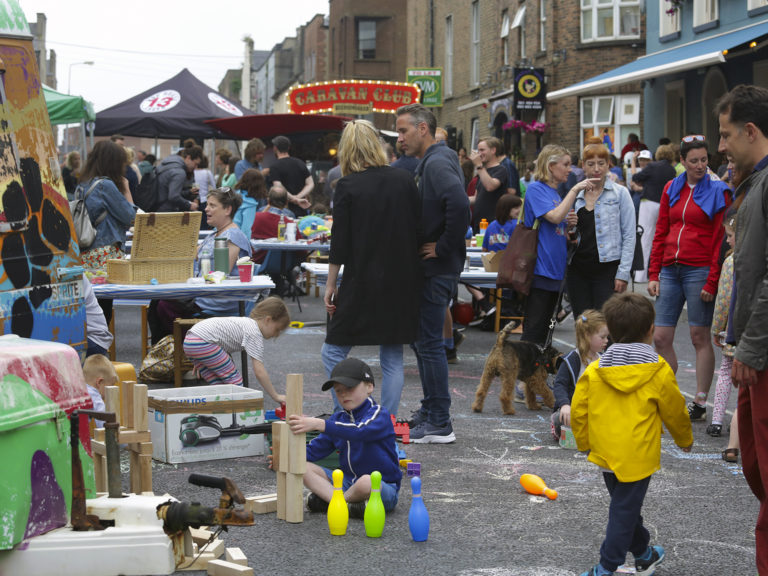 Limerick City and County Council is holding a public consultation on its draft mobility plan that seeks to spark positive change in the city during the Covid-19 pandemic. The consultation period runs until this Friday, June 12. Rian Mac Giobúin of ÉireannachTharLear.com examines some of the plan's highlights.
The proposals include the temporary pedestrianisation of Catherine Street, Denmark Street, Upper Denmark Street, Robert Street, Howley's Quay and Nicholas Street, to provide more space for physical distancing and make the city more attractive to visit.
While some business owners have raised concerns about access to parking, several others have come out in support of the people friendly initiatives being proposed, including Treaty City Brewery, Canteen, The Commercial, Tadhg Kearney Jewellers and Mother Macs.
Sign up for the weekly Limerick Post newsletter
This might not be surprising considering research by the Living Streets charity has shown that making places better for walking can boost footfall and trading by up to 40 per cent. It's also worth remembering that with 15 off-street car parks and over 3,000 on-street spaces in the city, shoppers are never far away from parking in Limerick city centre.
The plans also propose to restrict inbound traffic access to the South Circular Road by closing access at Ballinacurra Road, and there is a similar proposal to restrict access through Rhebogue. Access at the Ennis Road end of O'Callaghan Strand will also be closed to reduce traffic along the riverside walk and form a link to the Condell Road cycle paths.
The riverfront at O'Callaghan Strand is one of the most picturesque parts of the city and the move to make it more people friendly will mean we are better utilising the River Shannon. Ideally this plan should be extended to include Clancy's Strand too.
The Limerick Pedestrian Group would like to see more focus on the needs of people who use walking as their main mode of transport into the city and point out that there are some significant pinch points around the city preventing pedestrians from moving safely in a socially distanced way.
An advisory speed limit of 25km/h is also being proposed in the core city centre and in county towns. Again, this is welcome news, but advisory limits are unlikely to be adhered to. As Limerick advocate Nigel Dugdale points out, drivers already break speed limits in shared spaces such as Howley's Quay, meaning these areas cannot be enjoyed safely by vulnerable road users. Without enforcement therefore, this proposal, however well intentioned, is unlikely to have much of an impact.
#LiveableLimerick have advocated for the lowering of the speed limit in the city centre to 15km/h, arguing that the reduction would have a minimal impact on journey times but would make our streets much safer. Cllr. Elena Secas has also advocated for a 15km/h limit.
Another way the local authority could reduce speeds in the city centre would be to provide more trees. Tall trees give the perception that a street is narrower than it really is, which results in drivers slowing down. Closely spaced trees give a similar effect by creating the illusion of speed.
The Condell Road cycle paths are also to be extended by providing a cycle route across Shannon Bridge onto Bishops Quay and down to Howley's Quay. There are also plans to increase cycle parking in the city centre to facilitate an increased volume of cyclists.
Cycle parking delivers five times the retail spend per square metre than the same area of car parking, which is perhaps why many in Limerick would like to see a much bolder plan when it comes to cycling. Limerick Cycling, for example, would like to see all identified cycling routes segregated using wands.
The proposals also allude to the possibility of parklets being built outside or near businesses around the city and, although it's not yet clear who will drive their introduction, this has had a very positive reaction from local businesses.
While the move to allow restaurants and cafes open out onto streets is a welcome one, the likelihood is that the pandemic will continue and quite possibly worsen in winter months when weather conditions for eating and socialising outdoors will deteriorate. Perhaps consideration should be given to covering sections of the streets, footpaths and new parklets to provide shelter from the elements.
The proposals also include plans to use giant deck chairs to produce a riverside 'beach' summer feel. The locations suggested include Thomas Street/Catherine Street, Bedford Row and The Boardwalk. The areas along the river including O'Callaghan Strand, Clancy's Strand and the areas on the river side of the Hunt Museum and City Hall should also be included as locations for riverside beach creations.
The plans also include a series of animations, activities and events including Luke Jerram's Gaia installation, 3D street art and games, pop up street spectacle events, food trails, farmers' markets, funfairs, and outdoor pop-up museum and theatre events, all of which will make for an attractive and vibrant city centre over the summer months.
There is a commitment to focus on the night-time economy and work with key stakeholders to roll out a series of night-time events such as drive-in concerts and movies, night markets, street performances and light shows. A night market is an excellent idea that can bring people into town in the evenings and create an experience above and beyond simple retail.
Night markets are not common in Ireland and can give Limerick a real edge if done correctly.
Follow Rian Mac Giobúin on Twitter, Facebook and Instagram @eiretharlear