SONS Of Southern Ulster are about to release their second album. Tracks from it and their debut (2016's 'Foundry Folk Songs') have got a lot of airplay on alternative radio, Tom Robinson (BBC), Paul McLoone (Today FM) and Dan Hegarty (2FM) are big fans. The Irish Times named 'The Pop Inn' their song of the week.
Limerick Post chatted this week with David Meagher, guitarist with the post punk/indie folk band.
Music is a passion for David and his critically acclaimed band. He is on the phone from the University Hospital Limerick where he works as a psychiatrist.
In the post Covid-19 world, he has to wear PPE gear when dealing with his patients, de-gowning completely after every session and everything takes twice as long to do these days.
"I'm not in the Covid-19 unit itself which has gotten smaller. They seem to be doing quite well with it."
SOSU's music melds the poetry and tirades of vocalist Justin Kelly with the indie punk sonics of David Meagher (Guitars), Paddy Glackin (Bass) and Noel Larkin (Drums).
The sound might take some cues from the likes of The Fall, The Clash, A House or The Hold Steady.
The old friends formed a band as kids in their hometown, Bailieborough in County Cavan in the early eighties until real life and jobs split the band to far flung corners.
Five years ago, now in their fifties, the songwriting partnership was rekindled and The Sons of Southern Ulster formed bringing together players from the US, Australia and Ogonnolloe!
"They are amongst your best mates ever. You really trust them," adds David.
The newly reformed band took the name Sons of Southern Ulster based on their Cavan roots. The plan is to make three albums, not to follow trends, not to compete with this generation's music but write about their own generation.
"We wanted to make a document of the times in Ireland we grew up in."
Sons of Southern Ulster is a band name that may conjure up a false image of the band. They are more Undertones than Wolfe Tones and have made two compelling albums of indie, punk poetry in the mould of A House, The Fall or John Cooper Clarke.
Their debut 'Foundry Folk Songs' was released in 2016 which was received with positivity, especially for anyone who grew up in rural Ireland in the early eighties proving that it is never too late to make a great album.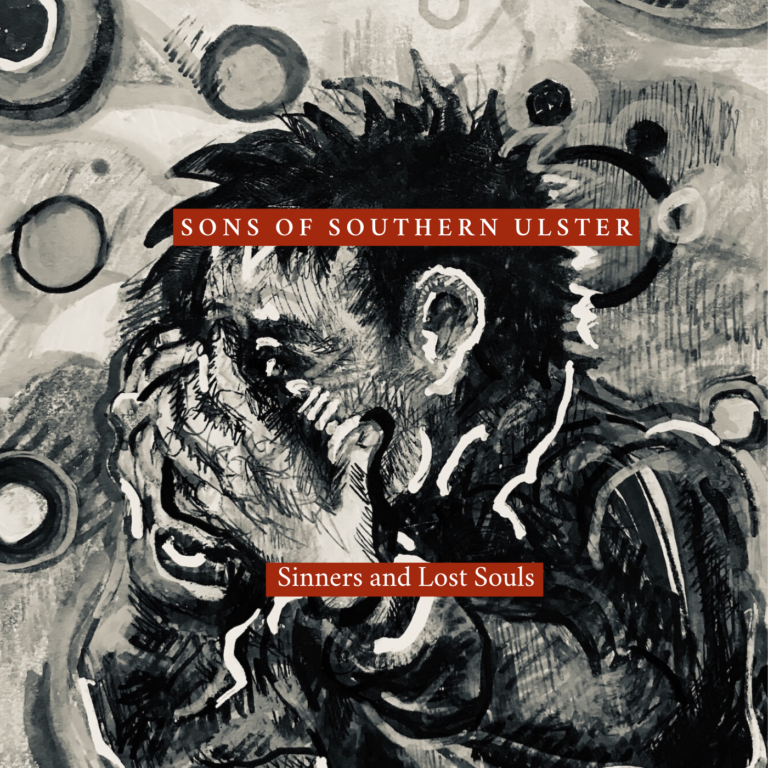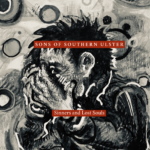 If the first album is nostalgic for the past, the new album ('Sinners and Lost Souls') is a bit older and more embattled.
"The songs delve deeper into the world that was captured on our debut."
On 'Sinners and Lost Souls', vocalist Justin Kelly focuses on the institutions, religious and public, that shaped the nation. The spoken word energy and gritty guitars are at their most potent on tracks 'Fear My Scorn' and 'The Fall'.
Justin is based in the US for the last 30 years currently living in Boston. His father is Captain James Kelly of Arms Trial fame (ask your grandparents!).
His sharp political lyrics are based on his experience of growing up in Cavan, David explains.
"He has a remarkable memory for things. He remembers back then almost as if it was yesterday. That's where his images of Ireland stopped really."
Their new album was produced by Limerick composer/songwriter Darragh Dukes (Headgear) at his studios in Castleconnell. It is crying out to be heard played loud and live in an intimate venue such as Dolan's or The Washerwoman in Killaloe where the band played on their last tour.
Separated on three continents, David is not confident that Sons Of Southern Ulster will get together to play gigs in the next 12 months.
"I think we are in trouble with Covid-19. I think we are going to get a second wave. It is kind of inevitable."
The band will perform alternative versions of the tracks online in the coming weeks.
Ironically, for a band that is determined to reflect on their own generation and not follow trends, Sons Of Southern Ulster would not be out of place among today's indie hot tickets Fontains DC or Idles who take plenty inspiration from Mark E Smith and post punk.
"It's brilliant that that kind of indie/punk is fashionable again. Nothing like going to a gig where you have got jerky noisy guitar going on and the lyrics and the vocals are in your face."
When they can tour again, don't miss Sons Of Southern Ulster. In the meantime their new album 'Sinners and Lost Souls' is out on Monday June 15.