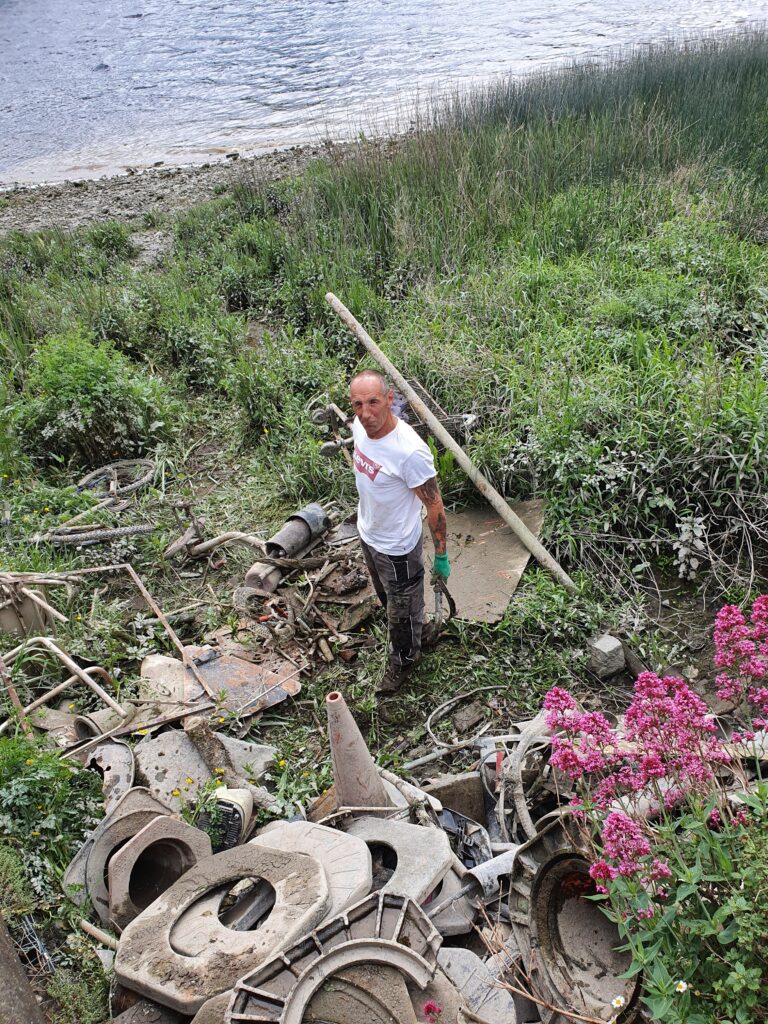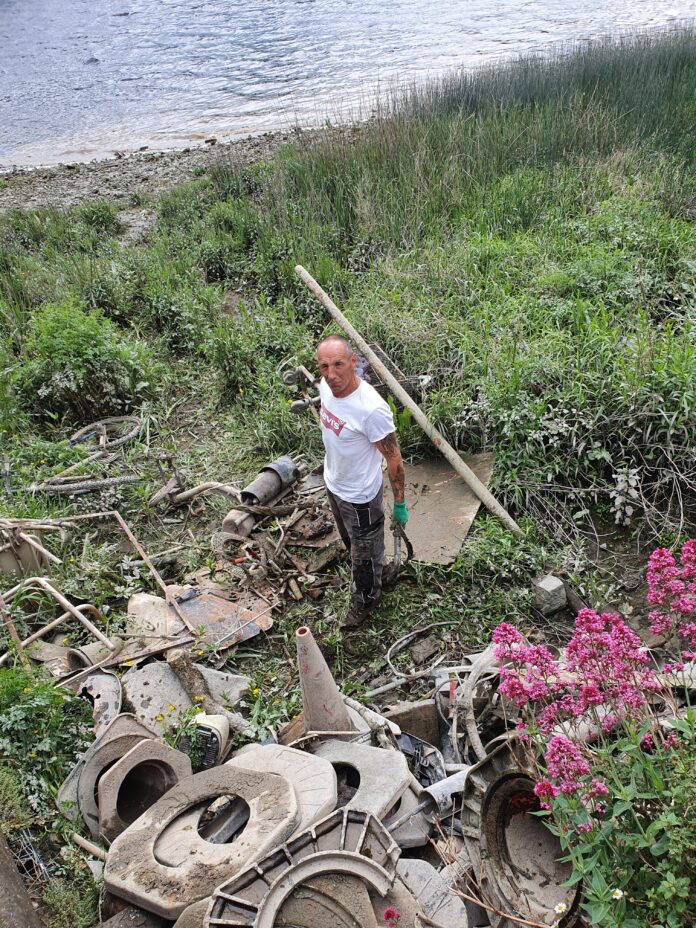 TWO Limerick brothers described as "unsung heroes" are disappointed that they were told to bring their river clean-up to an end last week.
Billy (55) and Andrew Grieves (54), from Kileely, have been cleaning up the riverbank along the Condell Road for the last three weeks.
Billy Grieves told the Limerick Post that they were told to stop their clean-up operation by the Parks Department at Limerick City and County Council.
"I was informed last Thursday that I needed to stop what I was doing because of the wildlife that's living among this rubbish. Soon after two guards arrived on the scene and seemed to be impressed with the amount of work that my brother and I had been doing, but then informed us that they received a phone call from someone in the Council making a complaint," Mr Grieves explained.
"Sadly we can no longer continue with this project, which we took upon our shoulders. I had hoped to use most of the trees the Council had just butchered and just dropped upon our shoreline. I intended to use the wood as stakes and as a barrier, to use it to make steps down to the riverbed and to make bird boxes from the driftwood. For the first time in people's life they can actually see the river and the landscape beyond," he pointed out.
Mr Grieves also claimed that he never came across any birds nests, rats or any other living thing amongst the rubbish he collected along the riverbank.
"Limerick City Council haven't even got a litter bin along this stretch of walkway. This is a joke, two men cleaning Limerick been told to stop.
"I love my city and I love my country and I love the scenery out along the river. I'm always out the bank, but you won't find me walking it. I'm always down amongst the foliage. It gives you a different perspective.
"If I upset anyone in City Hall, I am very sorry. I just got stuck into clearing up the riverbank and felt with a bit of work I could make something of it. In the last three weeks myself and my brother cleared up over two tonnes of rubbish, everything from tyres to prams, shopping trolleys, pipes and steel. We have worked 12 hours a day trying to clear up the overgrowth and people have been stopping to thank us for the work we were doing."
Fine Gael councillor Sarah Kiely said she was disappointed to hear that the two brothers were asked to stop their river clean-up.
"I stopped to ask them why they were cleaning up the riverbank a few weeks ago while out walking and they said they were bored and wanted to do some good. I asked if I could take their photos and they were so modest, two absolute gentleman who were filled with civic pride and good will," Cllr Kiely explained.
"It's not every day you see people doing something for no personal gain. Civic pride is a rarity these days and should be encouraged and praised.
"I'm not sure of the exact reason they were asked to stop and I'm also not aware of who would have asked them. I will be seeking answers.
"What these brothers have done for the last number of weeks has been staggering. I hope this doesn't detract from the fantastic work they have done to date. The banks of the River Shannon are all the better because of their work and I'd like to thank them for that.
"They are definitely unsung heroes," she added.
There was no response from Limerick City and County Council at the time of going to print.