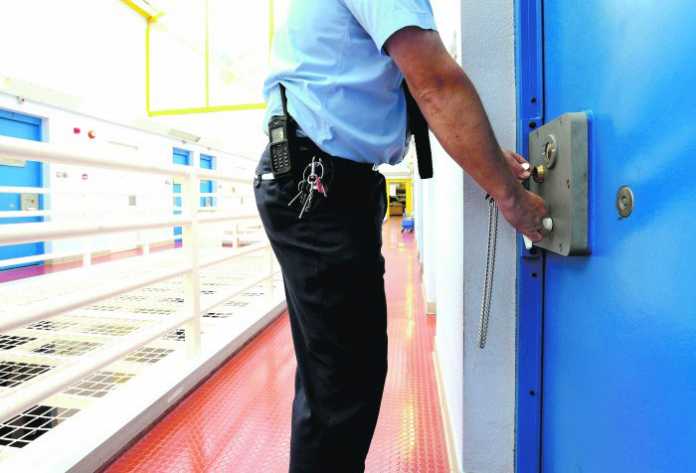 A VICTORIAN era practice of prisoners having to 'slop out' buckets of human faeces from their cells continues in Limerick Prison, despite it being condemned by the European Committee on the Prevention of Torture in 1993.
There were 21 prisoners 'slopping out' at the Mulgrave Street jail on January 14, according to a report published by the Irish Prison Service this week.
Sign up for the weekly Limerick Post newsletter
The term 'slopping out' refers to prisoners who do not have access to a flush toilet, and have to manually empty human waste from their cells.
153 Limerick prisoners were required to use a toilet in the presence of others, while only 55 Limerick prisoners had access to a toilet in private.
Limerick and Portlaoise are the only two prisons where inmates are forced to slop out their excrement. In Portlaoise, 37 prisoners were slopping out.
Overcrowding also remains an ongoing issue.
On January 14, Limerick Prison – which has capacity for 210 men and 28 women – had 229 men and 39 women in custody.
On the male wing, there were 76 prisoners in single cells; 138 in two person cells and 15 in three person cells. On the female wing, there were 12 prisoners in single cells, 12 in two person cells and 15 in three person cells.
Slopping out only occurs in the male wing.
The Irish Prison Service annual report shows that both the male and female wings of Limerick Prison were overcrowded, with and average occupancy of 215 men and 36 women.
Irish Prison Service Director General Caron McCaffrey said it was investing in the Limerick prison estate to "address long term overcrowding issues".
"In the medium term, the major capital project ongoing in Limerick Prison will provide additional accommodation for male and female offenders in Limerick and address long term overcrowding issues," she explained.
"A new step down unit for female offenders also came on stream in 2019 to assist in the transition of female offenders from prison to the community," she said.
A €12 million plan to modernise Limerick Prison is ongoing, which aims to tackle both overcrowding and slopping out.
"In 2019, we commenced construction of a new accommodation wing in Limerick Prison and the provision of a new Gatehouse; offices; reception area and visiting facilities," Ms McCaffrey explained.
A new B Wing Cell Block for male prisoners including staff facilities, kitchen, laundry, delivery facilities, is planned.
McCaffrey explained that a waste management facility will end the practice of "slopping out".
"The project will provide world class facilities for prisoners in Limerick and remove the practice of 'slopping out' for the male prison population."
Meanwhile, the new facilities for women will mean a more appropriate, rehabilitative and open environment", she said.
A capital budget of €30.98 million was utilised in 2019 for major capital projects, such as Limerick Prison, as well as new ICT equipment and vehicle purchases.
The late Limerick defence solicitor, John Devane, famously took a High Court action against the State on behalf of hundreds prisoners, who sought apologies and damages for the distress of having to slop out.
Last November, the Supreme Court awarded a former Mountjoy prisoner €7,500 after finding that his constitutional right to protection of his person was violated by having to 'slop out' during his incarceration in 2013.
At the time there were 1,000 such cases taken against the State.
A programme of prison refurbishment and modernisation began in 2010, aiming to have single cell occupancy and in-cell sanitation.
Two slopping out cases brought by former prisoners were mentioned before the High Court in February.
While one was settled, another involved a former prisoner at Limerick Women's Prison, who claimed she was subject to degrading treatment when subject to the slopping out regime.
The woman claimed her rights were breached after she was made sleep on a mattress in overcrowded cells that lacked toilets, and where she and her cell mates were provided with a small bucket to use in the cell.
The State maintained that the action should be dismissed on grounds including that the claim was statute barred.
Lawyers representing former prisoners have urged the government to consider a redress scheme which could deal with compensation out of court.
Meanwhile, an Irish Prison Service spokesman told the Limerick Post that no prisoner has tested positive for Covid-19 across the prison network.
Asked if any member of staff at Limerick Prison had tested positive for the virus, the spokesman said he couldn't comment as these would be community cases and would be the responsibility of the HSE to confirm".
The HSE does not comment on individual cases.