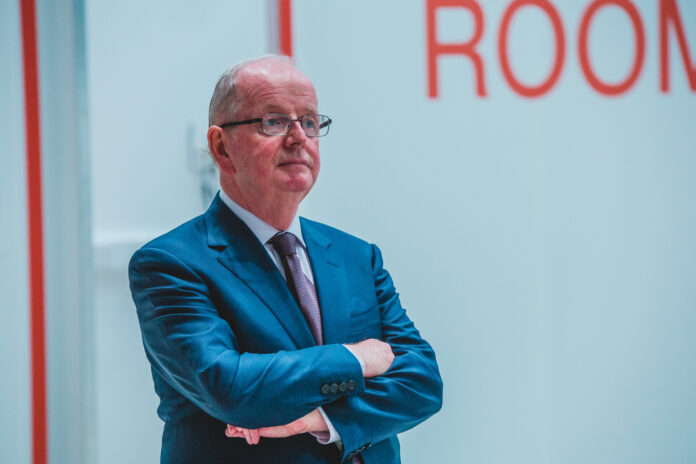 DESPITE its serious financial difficulties, the University of Limerick is not charging the HSE for use of the University's Sports Arena as a temporary hospital, the Limerick Post has learned.
The arena has been transformed into a €1 million field hospital to treat non-Covid patients and free up bed capacity at University Hospital Limerick (UHL).
This Wednesday, there were 37 patients on trolleys at UHL, including 22 in the Emergency Department and 15 on wards, the highest number of all the country's hospitals.
Last week a 68 bed Interim Care facility was opened at the UL Arena, as hospital management prepared contingency plans for a second wave of Covid-19 patients later this year.
A UL spokesman told the Limerick Post that they are not receiving any rent from HSE/UL Hospitals Group for the Sport Arena.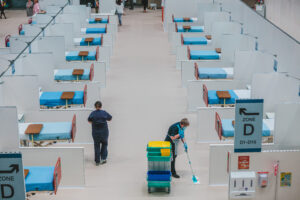 "The cost for the preparation of the facility which included elements like suitable flooring, more hand washing facilities, introducing pharmacy, waste and therapy areas was met by UHL and HSE."
"The initial agreement with University Hospital Limerick is for the facility to be there until September with no payment to UL, however there is an extension facility to keep the ICF at the UL Sport Arena until November".
"If UHL use this extension there will be costs paid to UL from September to November to cover the use of utilities but again no rent will be charged," the UL spokesman added.
Asked why it was not charging rent for use of the arena, the UL spokesman replied, the "University of Limerick and UL Hospitals Group have a partnership that sees 6,000 students placed annually in health facilities under the joint Academic Medical Centre with ULHG and the Mid-West Community Health Organisation".
"The intention of the ICF is to have a collaborative response to the pressures on the healthcare facilities in the region and as such, UL made the arena available to the ULHG/HSE."
"Repurposing the arena, which would otherwise have remained closed, as a care facility allows us to remain at the centre of our region's response to the Covid-19 pandemic, to serve our community and to be ready for the next wave of the pandemic, should that happen.
"This facility will mean that the people of our region can rest assured that contingency capacity is now in place to support UL Hospitals Group, in case of general capacity issues or indeed in the case of a second surge of Covid-19."
The spokesman added: "UL nursing and medical students working as Health Care Assistants, as well as UL allied health professional staff and students, will form part of the care team at the ICF.
"These UL staff and students will work with UHL's highly experienced teams of nurses, doctors, allied health professionals and support staff from the acute hospitals to enable patients to fully rehabilitate so that they can be discharged home whenever possible."