"CITIES have the capability of providing something for everybody, only because, and only when, they are created by everybody."
The words of author and activist Jane Jacobs reflected the efforts of the organisers of last Saturday's "community morning" call for more family-friendly areas in Limerick City Centre.
The #WeNeedSpace movement and the Limerick branch of the Irish Pedestrian Network closed off a section of Catherine Street for people bring chairs, tables, plants and picnics to an area between Cecil Street and Glentworth Street.
Conor Buckley who is involved with the #WeNeedSpace campaign said the group wanted "people to come out for a chat" about pedestrian-friendly spaces in Limerick City but they didn't expect so many people to show up to the event.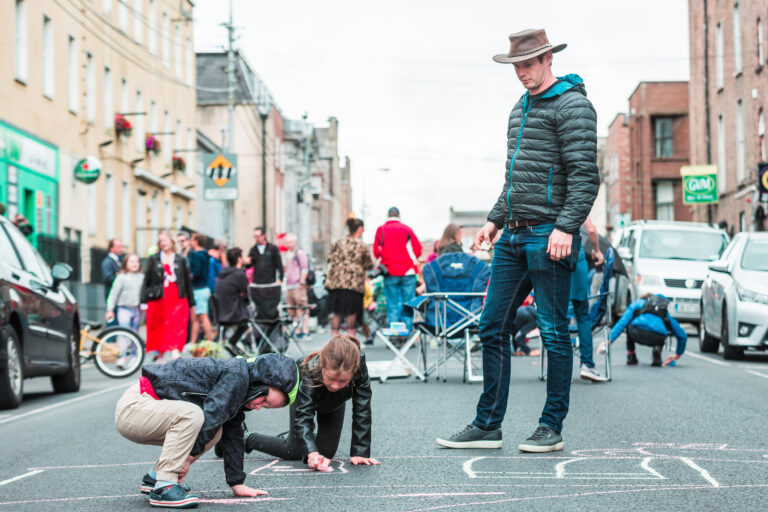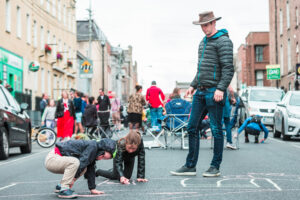 The demonstration came following amendments to Limerick City and County Council's 'Guiding Limerick Through Covid-19′ plan which saw plans to pedestrianise some of the city's streets reverted or moved to after 6pm or to Sundays.
"On social media, we could see there was a lot of people really upset. We could just hear the anger. People were talking about organising protests and boycotts and we didn't want any of those things", Mr Buckley told the Limerick Post.
"We set up the We Need Space campaign, a social media campaign about getting support behind making space available for families this summer in Limerick."
"Even though the majority of submissions were in favour of the original plan and 55 per cent were in favour of the car-free spaces, the council still pulled them".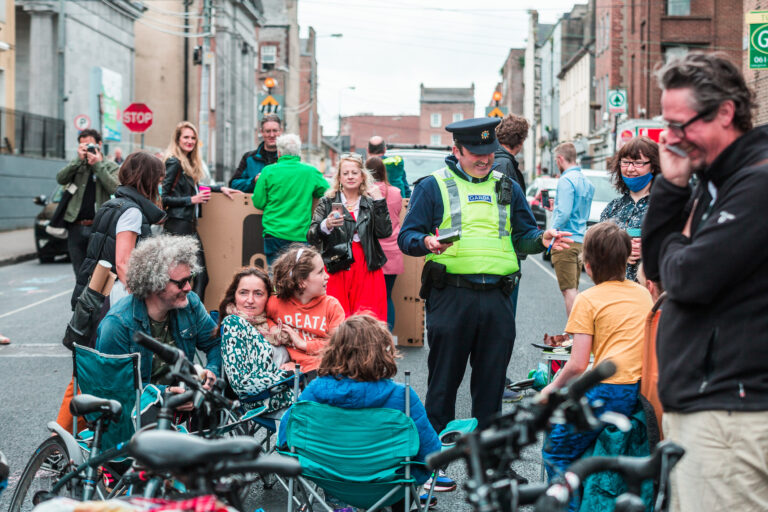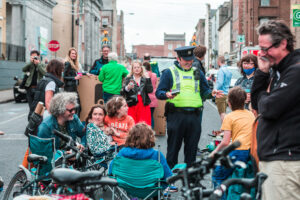 The demonstration began at 10am when families took to the street, children drew with chalk on the road, played ball games, and cycled on Catherine Street while others sat for a picnic and a chat.
The original plan to take over the street for two hours was abandoned sometime after members of An Garda Síochána arrived. The demonstration remained peaceful as a Garda spoke to the organisers before asking participants to move to the footpaths following pressure from a road user.
Limerick Council Economic Development Director Vincent Murray said they were proceeding with the vast majority of the original plan
"This is about turning the challenge of Covid-19 into an opportunity for our city centre."
"However we also had to listen and address the legitimate concerns expressed by many of the city's traders and employers and we adapted a small number of our proposals as a result," he explained.
The organisers have called for more family-friendly spaces in Limerick City #KeepingLimerickPosted pic.twitter.com/c9l6SQPEzs

— Limerick Post (@limerickpost) June 21, 2020