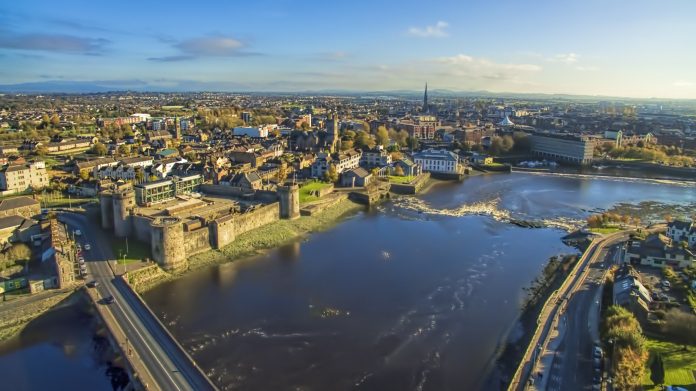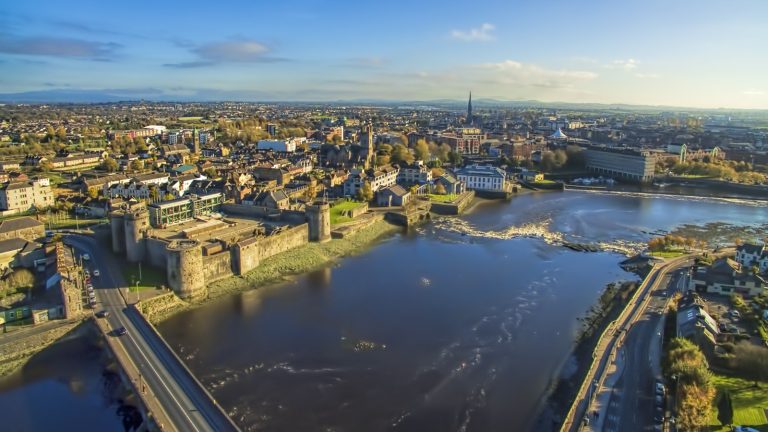 MOBILITY plans for Limerick city centre in the wake of Covid-19 have stirred up a political hornet's nest.
Eager to press on with Limerick City and County Council's original strategy, a number of city councillors have called for a radical opening up of city centre to the public.
Sign up for the weekly Limerick Post newsletter
Among them are Cllr Sharon Benson and Cllr John Costello (Sinn Féin), Cllr Sasha Novak and Cllr Sean Hartigan (Green Party), Cllr Joe Leddin and Conor Sheehan (Labour) and Cllr Elisa O'Donovan (Social Democrats).
The draft Mobility Plan, as first outlined, includes an array of projects, including the pedestrianisation of many city centre streets, provision for street licenses and street trading, along with an extensive artistic and cultural programme to boost footfall.
The plan called for the temporary pedestrianisation of Catherine Street, Denmark Street, Robert Street, Nicholas Street and Howley's Quay as well as street furniture, pop-up playgrounds and bespoke cultural performances.
Sinn Fein, Labour, Green Party and Social Democrat  city councillors claim that the problem with falling footfall, already a major issue in the city, became a full scale crisis in the wake of Covid-19.
They also claim that the easing of the lockdown led to people and cyclists coming back into the city centre.
A joint statement from the councillors said that the Council responded with a "bold new vision for how we could all share our streets and bring new life to our city centre".
"Following two week's of public consultation, Council management confirmed that 55 per cent of respondents backed this plan. We are therefore very concerned to learn that despite the unprecedented support for the pedestrianisation of the city centre, the Council appears primed to row back on major parts of this proposed policy".
They also believe a revised plan by excluding Denmark Street and much of Catherine Street would fail the fundamental goal of opening up the city centre and severely curtail the footfall potential of the project.
"There is no logic to making such a curtailment before we give the original plan a chance to work. This is no time for half measures".
Sinn Fein TD Maurice Quinlivan also rowed in on the issue and called on Fianna Fáil and Fine Gael councillors to back Limerick City and County Council's ambitious Mobility Plan.
Deputy Quinlivan is of the view that pedestrianising and revitalising the city centre will work, but needs a Council with sufficient courage and vision to implement it.
"Now is not the time for equivocating or skittishness. This plan is bold, it is well-designed, and it has been proven to work across Europe. It is also demonstrably popular, with the majority of respondent's clearly expressing their support for the proposal," he said.
Hitting back at his comments, newly-elected Cathaoirleach of the city's Metropolitan District, Cllr Sarah Kiely said all sides want what is best for the people of Limerick.
She also raised concerns that the plan will be buried by people who won't compromise.
"Playing politics with people's livelihood is something we can't and won't do. Let's get behind the plan for the good of everyone not just the people who make most noise," Cllr Kiely told the Limerick Post this week.
"We have an obligation to listen to all sides, which is exactly what happened with the Fine Gael group in this process as well as other councillors.
"The small traders in the city were not convinced their voices would  be heard. When they contacted me and other councillors we assured them that their voice would be heard. I promised nothing but to listen.
"They were angry as they felt the consultation process had taken place without them being able to make a submission," she explained.
Cllr Kiely reiterated the fact that the Council's Mobility Plan is a draft document with the executive having given a commitment to look at what works and doesn't work in the coming weeks.
"Opposition voices have called for boycotting of businesses who objected to full pedestrianisation of Catherine Street. Is this really the message we want to send? I really hope not. We need to work together," she concluded.