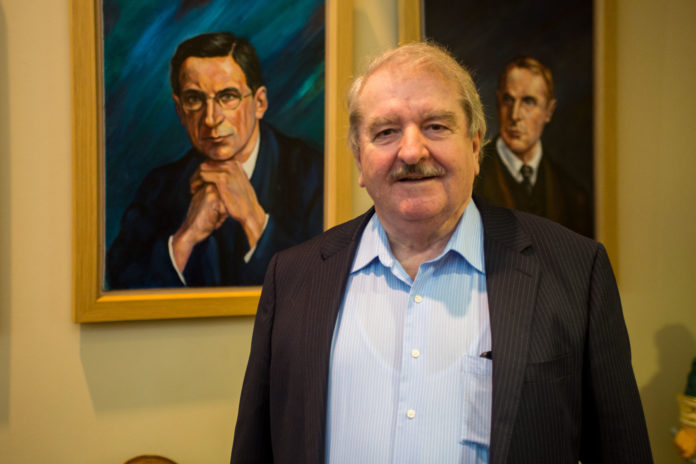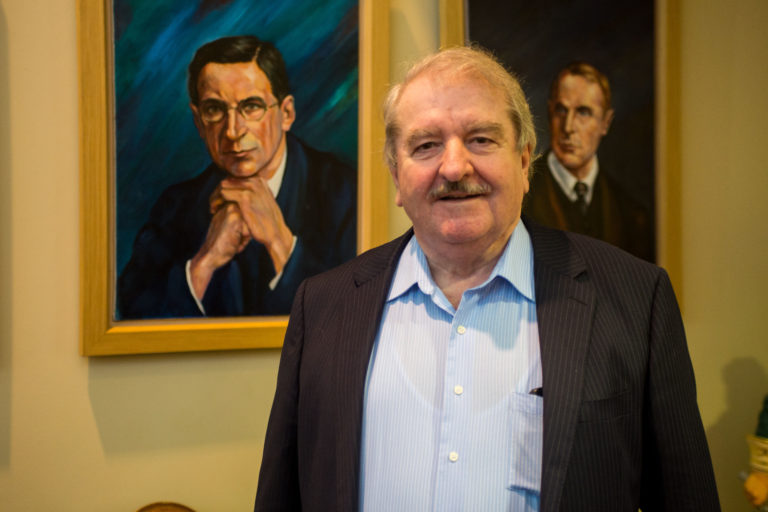 THE Green Party's policies on rural Ireland are "alien", according to outspoken Limerick Fianna Fáil councillor, Kevin Sheahan.
Sheahan, who was first Mayor of the merged Limerick City and County Council in 2014, said he will "most definitely be voting no" to a Fianna Fáil/Fine Gael/Green Party coalition and called on party members to back a deal with Independent TDs.
Sign up for the weekly Limerick Post newsletter
He told the Limerick Post he was not in favour of another general election and his preference for government was Fianna Fáil, Fine Gael and Independents".
He said that Green Party policies "displease the people of rural Ireland".
"Their policies about once-off houses, or the building houses in rural areas runs contrary to what we have been saying about trying to get more houses built in rural Ireland, to reinvigorate its very existence, and to make it an attractive place for people to live."
"They want nobody to live there."
"I have received a lot of phone calls from rural Fianna Fáil members and not one person rang me saying they were voting for the draft policy presented to us".
"Loyal members of Fianna Fáil are willing to bury the hatchet from the Civil War and go into government with Fine Gael, but they cannot stomach some of the stuff the Green Party have been preaching," he added.
"To implement more restrictions on the building of rural houses, on people who grew up and went to school in rural parishes and who will not qualify for planning permission – even on their father's farm – that's ridiculous."
"If you managed to get permission to build a house in rural Ireland, they don't want a fireplace in it – that's ridiculous."
"It would be alien, if you hadn't a fireplace in a house you'd be put away for not being well. If you built a house without a fireplace, you should never get out again."
Cllr Sheahan claimed there were "people in the Green Party, in the cities" who know nothing about the needs and wants of rural Ireland.
"They're well-to-do people, and I don't despise them for that. Some are extraordinary pleasant people – as people they're fine – but it's their policies I can't come to terms with."
"There are so many people out there that feel very similar to the way I do."
Cllr Sheahan also hit out at the performance of his own party in recent years, claiming it was Dublin-centric.
"There are people within our own party who do not sit comfortable with the way Fianna Fáil has been performing in the last decade or so, and we have been complaining. I've heard Fine Gael councillors complaining as well – that Dublin doesn't listen to them," he said.
While he has "no issue" with Mícheál Martin as Fianna Fáil leader, he feels "the party hasn't been doing as well as it should be".
"I don't know if there is anybody else that could do any better. It's not doing as well as I would want it to do, and I think Mícheál Martin would share those thoughts with anyone of us".
Cllr Sheahan said changing the Fianna Fáil party leadership now would not help the party.
" The Green Party are talking about changing a leader at a time of going into a rainbow coalition. Sure, you don't know where you stand going into government with them," he said.
Cllr Sheahan, who previously said he'd have preferred controversial former Presidential candidate Peter Casey over some in Fianna Fáil – who he described as "rats and snakes" – told the Limerick Post he'd still prefer these colleagues to any partnership with the Greens.
"The Green Party are bewitched by their policies. They can't see day from night because of their policies," he declared.