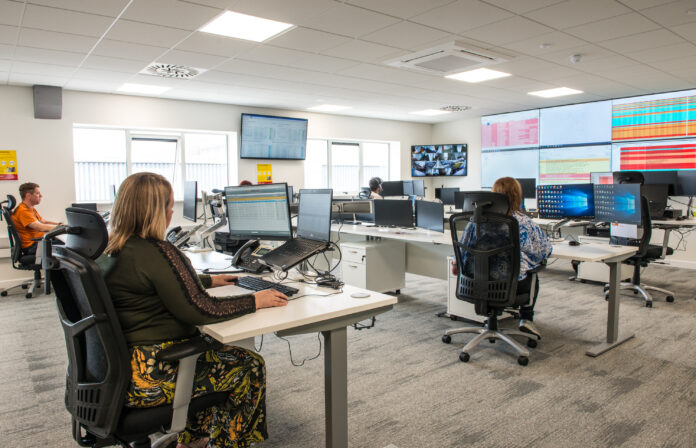 LIMERICK-based open-access network provider Enet, has opened its new Operations Centre, which is part of the company's new €1million headquarters facility.
The rest of the building will be gradually opened over the coming months in line with government guidelines, with a formal opening later in the Autumn. The business, which has offices in Limerick and Dublin, has moved from its previous premises to a new standalone 14,000 sq ft location in the National Technological Park, Plassey.
Sign up for the weekly Limerick Post newsletter
Enet has been headquartered in Limerick since 2004 and the business currently has over 120 employees across the Limerick and Dublin offices, with 75 located in Limerick.
The operations centre will operate on a 24/7 basis all year round, monitoring 5400km of fibre infrastructure, including the Irish State's Metropolitan Area Networks (MANs), proprietary metro networks as well as one of the largest licensed wireless networks in the country.
Following this expansion of its premises, Enet is also now hiring for a number of new engineer roles.
Rigorous health and safety protocols, in line with Government advice, have been put in place for staff returning to work in the new facility.
Chief executive Peter McCarthy said the new facility doubles the size of its Limerick premises and will enable them to continue delivering a world-class service to customers.
Chief technology officer John Gilvarry said that with the new operations centre they would have heightened visibility of all monitored interfaces and links so they could focus on troubleshooting and managing a much larger infrastructure estate.
In Limerick City alone, the fibre network operated by Enet provides connectivity to thirty retail service providers and has allowed for greater choice, quality and competitiveness of broadband services in the area. The high-bandwidth services available over the network has played an important role in the city securing a significant share of foreign direct investment.
"It plays a pivotal role in removing any telecoms or bandwidth barriers and introducing greater choice and competition to the market. The success of this strategy is underlined by the performance of the Limerick network which is one of the largest in the country," Mr McCarthy explained.