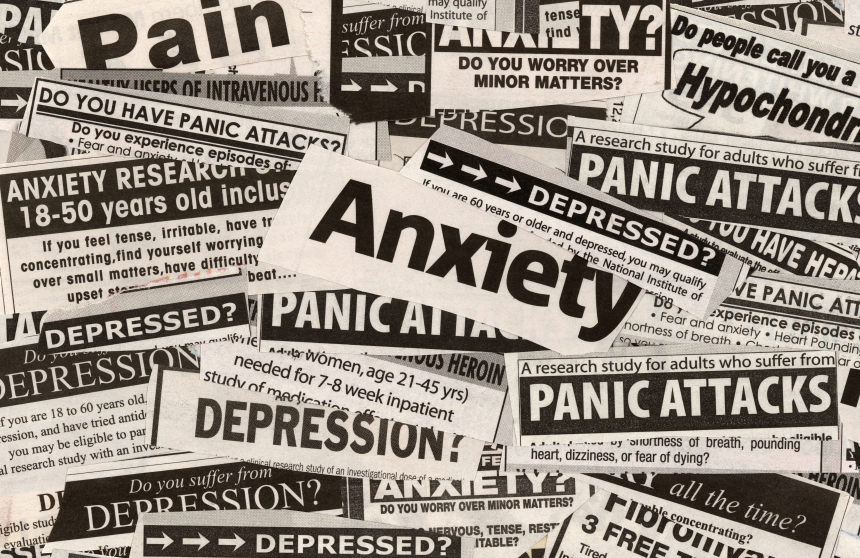 IRISH Life Health has today launched its Health of the Nation research which shows new insights into the impact COVID-19 restrictions had on the health and wellbeing of people in Ireland.
The research found that although 67% of us feel in control most of the time, more of us are experiencing stress more frequently than before. The Irish Life Health of the Nation research shows a large focus on mental unrest in day-to-day life, with increases across all measures since the 2018 wave.
This includes more people feeling, at least occasionally, anxious (80%, up from 72%); down or depressed (73%, up from 67%); restless (65%, up from 58%) and finding it difficult to turn off in the evenings (64%, up from 57%).
The Irish Life Health of the Nation research, completed in May 2020 with a nationally representative sample of adults, determines how the nation's overall health – both mental and physical – has changed in a COVID-19 climate.
Irish Life Health has worked with Behaviour & Attitudes Research to compare the findings and benchmark data from previous years and the research shows a shift in our mental health and the national psyche.
Based on the research findings over the past number of years, Irish Life Health developed a range of national health indexes, each scored out of 1,000 points, to give a comprehensive view on aspects of people's health in Ireland.
Comparing 2020 research results to those of 2018, Irish Life Health was able to determine that the national Mental Health Index has weakened with the score dropping from 637 points in 2018 to 609 points in 2020.
The Mental Health Index also unveiled that 13% of us have poor mental health, with those struggling most more likely to be female (61% vs. 39% male) and younger (41% of those with poor mental health are under the age of 34, although this age group only makes up 29% of the population).
Those with poor mental health are more likely to live in an urban area, exercise least and are more likely to smoke.
The research also determined that the national Happiness Index, which stood at 752 points in 2018 had also declined to 687 points in 2020. This decline is mainly driven by the fact that we are slightly less optimistic and significantly fewer of us are happier now than we previously felt (declining from 59% in 2019 to 47% in 2020).
Commenting on the Health of the Nation research, Liz Rowen, Head of Marketing, Irish Life Health said: "With the Health of the Nation research we're seeing the challenge that COVID-19 is placing on our mental health and resilience overall.
"Addressing these concerns is important to us in Irish Life Health as we want to help people lead the healthiest lives they can. So, we've developed services such as our Healthy Minds programme which gives our customers 24/7 mental health support with professionally trained counsellors and also our MyLife app which is available to every adult across the country to help us all manage our overall health and fitness.
"We'll continue to learn from this research and use the results to help us to develop additional services to give people the support they need to strengthen their overall resilience and wellbeing." she said.
In addition to its established 'Healthy Minds' programme*, Irish Life Health has also launched a new online series, The Couch Counsellor, with creator and writer of Netflix comedy drama Can't Cope, Won't Cope – Stephanie Preissner and Psychotherapist Jason Brennan.
During these online sessions, the presenters answer mental health-based questions put forward by the public, while offering their professional guidance on how to cope during the COVID-19 crisis and the challenges of life in general.
Speaking about the Health of the Nation research, Psychotherapist Jason Brennan said: "What we're seeing from the Irish Life Health of the Nation research is that people in Ireland have become significantly more analytical, as they focus more on factual information and trying to understand for example the statistics of the current pandemic.
"This analytical focus has had a significant effect on the overall mental health of the nation, and we've seen increases in everything from general anxiety to lack of sleep or poor diet. We're also seeing a significant level of mental unrest in day-to-day life, with people having difficulty turning off in the evenings and a large majority of us feeling anxious at least occasionally.
"While this is a very normal reaction to a very abnormal situation, we can all learn how to combat these feelings in a healthy way. For example, through a mix of things like exercise, writing, music or talking to a friend. We can also focus on positive thinking rather than concentrating on negative thoughts and things that are out of our hands."
Talking about her involvement with Irish Life Health, Stephanie Preissner, said: "I've always believed that taking a proactive approach to your mental wellbeing is extremely important.
"While being an advocate for your own mental health should always be a priority, it's become even more necessary during this global crisis, where we're seeing significant increases across the board for mental unrest.
"Irish Life Health is taking a very practical role in offering support to Irish people and I'll do whatever I can to make more people aware of the supports available to strengthen your mental wellbeing." she added.
The research also looked at the nation's Social Health Index score which stood at the middle of the spectrum at 498. 84% of people feel they have a close family relationship more than half the time, while 70% are happy with their social network of close friends.
However, a large minority (17%) do not have an intimate relationship, with as many as 28% of us feeling lonely or isolated. The research identified that the middle-aged and unemployed are less socially integrated, while those with the highest social index scores are more likely to be over the age of 65 and retired.
Based on a series of questions asked about people's overall physical health, Irish Life Health was able to determine that the Physical Health Index had remained quite constant in recent years (524 in 2018, 522 in 2019, and 523 in 2020 out of a score of 1,000).
We are on average eating 4.7 portions of fruits and vegetables per day, up from the 4.5 portions in 2019, however this is still significantly below the WHO recommended 7-9 daily portions.
The Health of the Nation research also found that 39% of us are exercising for at least three and a half hours a week, lower than the 47% recorded in 2019 – this may be due to gyms and recreational facilities being closed due to COVID-19.
The health index is measured based on questions about your lifestyle, including exercise, diet and mental health. It mirrors the Health Score in MyLife, Irish Life's health and wellbeing app. Launched in 2019, the MyLife app has now helped over 80,000 people in Ireland to walk over 16 billion steps and log over 750,000 hours of activity.