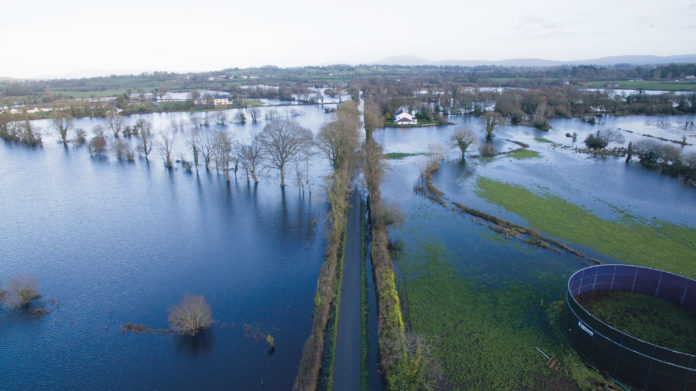 PLANS to protect residents and property in Clonlara from flooding have hit a new hurdle.
In recent years, residents of Springfield have had to be evacuated from their homes in times of heavy rainfall as floodwaters have devastated the area.
Sign up for the weekly Limerick Post newsletter
The problem has plagued residents of the area from the last 15 years.
A proposed €1.2 million flood relief programme has hit a number of hurdles, and now, rather than being approved by the local authority, the plan will have to go before  An Bord Pleanála.
Senior Engineer with Clare County Council, Seán Lenihan told local councillors that the works cannot be passed under a special Part Eight council application but will need and Environmental Impact Assessment Report and an Environmental Impact Statement which will have to be lodged within the coming weeks.
Very severe flooding occurred along the lower Shannon basin with a particularly severe effect on the houses in Springfield during 2015, 2009, 2002 and 1995.
At one stage, families had to be moved from their homes during Christmas week and accommodated in hotels.
Huge rows erupted about whether the accumulation of water due to heavy rainfall should have been released by the ESB at Parteen Weir upriver from Clonlara and whether the county council was doing enough to keep the water courses free of debris.
Many residents have had to spend large amounts of money on their own flood defences and in times of heavy rain, have lived in dread of floodwaters destroying their homes.