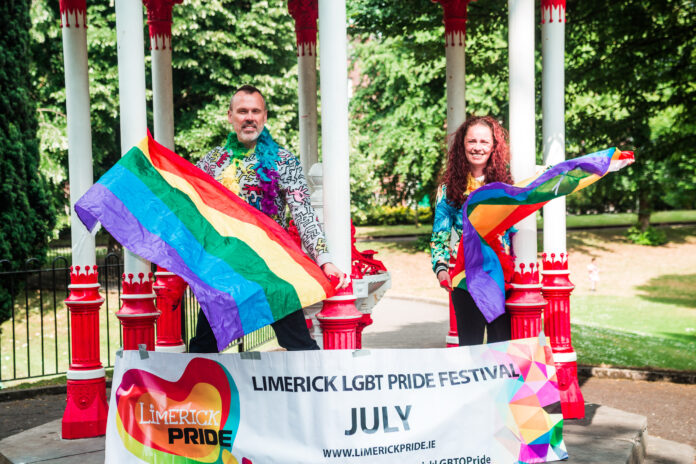 LIMERICK Pride 2020 is taking place this week with a whole host of events streamed online.
Lisa Daly, Chairperson of Limerick Pride said, "We are thrilled to be still able to bring some Pride into people's homes during this time to offer a fantastic line up for this year's festival.
Sign up for the weekly Limerick Post newsletter
"Special thanks to all our great community, without your support and teaming up together Limerick Pride 2020 would not have been possible, we are extremely grateful and proud of each one of you, so thank you.
"This year we chose the theme 'Support Each Other' with our hashtag #SpiritOfPride because now more than ever before we should be joining as a community and supporting each other." she said.
This evening (July 8th) 'Then And Now' takes place, an evening of stories, songs and performances featuring Limerick queer artists hosted by theatre artist and musician, Ann Blake and her wife Jenny
Tomorrow (July 9th), a Virtual Cabaret Bingo will take place with hosts Dame Stuffy and Carrie Dewayy.
Limerick Youth Service will have a make up tutorial with a drag King and Queen followed by a movie night on Zoom on Friday (July 10th).
On Saturday, July 11 from 2.30pm, a Limerick Virtual Pride Parade will stream on the Pride Facebook page followed by the traditional Pridefest featuring performances from many local artists, drag queens and the annual Tea Dance with Myles Breen.
More information can be found on www.LimerickPride.ie and you can watch all the events LIVE on the Limerick Pride Facebook page.