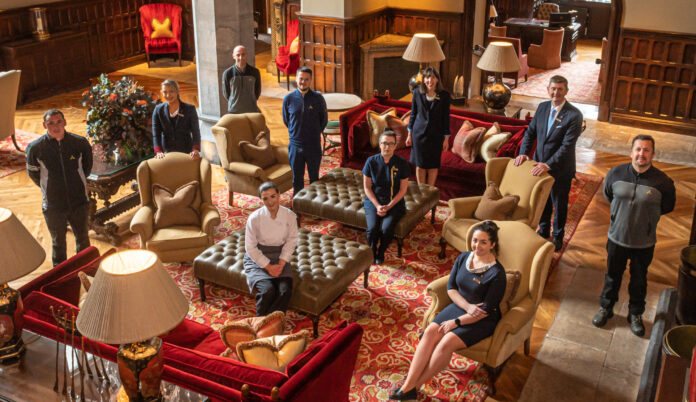 ADARE Manor has carefully appointed a team of Resort COVID-19 Ambassadors to assist in implementing the protocols required to ensure a safe and comfortable environment for both our teams and our guests.
Our Resort COVID-19 Ambassadors will be the eyes and ears of our resort assisting in the implementation of the COVID-19 guidelines to ensure a safe environment for our employees and our guests, and will work closely alongside our COVID-19 Compliance Officer and COVID-19 Response Management Team.
Sign up for the weekly Limerick Post newsletter
Our Resort COVID-19 Ambassadors are undergoing a series of stringent training sessions to prepare for our reopening on July 30th.
Such training comprises of detailed information on the virus and its symptoms, temperature monitoring, effective use of PPE, contact tracing within the organisation, effective communication across resort departments, defending the transmission of viral infections across the resort, training on cross-contamination prevention and conducting twice daily check-lists within individual departments to name a few.
Our Resort COVID-19 Ambassadors have a list of shared objectives with one ultimate goal, to continue creating beyond everything experiences for our guests with the safety and wellbeing of our guests and team members at the forefront of all our minds.