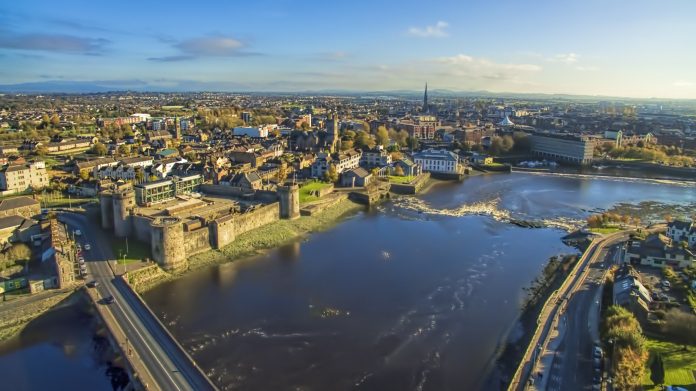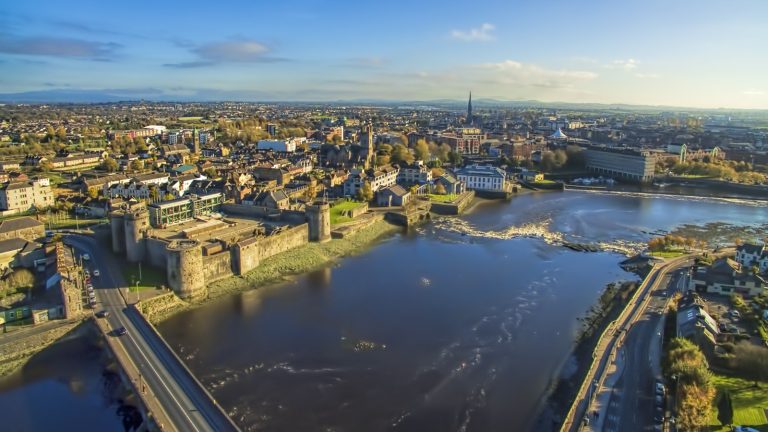 THE LAUNCH of Limerick's biggest ever tourism campaign, designed to
encourage people living in other regions of Ireland to staycation in Limerick this summer,
will highlight the great value tourism options on Ireland's 'Atlantic Edge'.
The campaign, called Limerick 50 Days of Summer, sets out a compelling menu of 50 reasons to visit the city and county this summer holiday season.
To amplify its claim as the ideal staycation destination for a summer holiday in Ireland this year, the local authority has created an exciting competition that will see 50 people win a unique Limerick experience on the Wild Atlantic Way over the next five weeks, with ten in total to be won each week.
The competition includes prizes that are mapped across the five key pillars of Limerick's tourism offering, with prizes listed under the categories of Great Outdoors, Food & Pampering, Culture & Creativity, Sports & Adventure, and Family Fun. The Limerick 50 Days of Summer competition highlights great staycation ideas, such as family fairy hunts and mountain biking, to music gigs and shopping sprees, as well as overnight stays in some of Limerick's top luxury hotels.
Speaking about the competition, Mayor of the City and County of Limerick, Cllr Michael Collins said,
"In 2018, Irish residents spent €7.4billion on outbound travel but the expenditure by tourists here was €5.6billion. That shows just how much of a staycation opportunity there is for Ireland this summer and Limerick is fully intent on grabbing its biggest ever share of that domestic market this year."
Limerick is confidently making its case as a leading staycation offering in Ireland with a selection of "money can't buy" experiences, including family overnight private glamping at King John's Castle, a VIP personal dinner experience cooked under the stars by an award-winning chef and a family reunion adventure at the sprawling surroundings of Springfield Castle, which are also up for grabs as competition prizes.
For those looking for a city escape, a superb outdoor adventure or to spend quality time with family, Limerick has this and more.
The campaign builds on the January launch of Limerick's new brand 'Atlantic Edge, European Embrace', to compete with other tourism destinations across Ireland in a way that feels fresh and celebratory.
Mayor Collins this is seen as a "huge opportunity for Limerick" noting the tourism offerings is "top-class but still largely undiscovered".
"The gap in the middle is about us getting out there and letting the nation know just exactly what we have on offer here," he said, continuing, "Whether you're looking for an action-packed adventure with a significant other, great food experiences with friends or family fun, all while being located just an hour away from sandy beaches, then Limerick has it all."
The Mayor also believes Limerick has "the edge" where accommodation is concerned when it comes to "value, high quality accommodation and crucially plenty of capacity for the summer staycation".
"Our 50 Days of Summer campaign is all about maximising this. We are proud of what we have, and we are in no doubt that people who come here will love the experience, so we are now willing to shout from the rooftops," said Mayor Collins.
Limerick hotelier, Patricia Roberts, No1 Pery Square said, "
The Covid-19 pandemic has led to Limerick hotels, accommodation providers, attractions and visitor experiences coming together to actively promote and participate in the campaign as a vehicle to showcase their services, as well as experiences adjacent and complementary to our own.
"This 'Limerick 50 Days of Summer' campaign will serve as a clear focal point for the tourism community, with the power to create local buzz and unite businesses."
The Limerick hotelier believes potential consumers may be nervous and would "
need an additional nudge to invest in a break this summer".
"We're hoping that this campaign and the competition will turn people's attention to Limerick and the fantastic offering we have. Part of Limerick's economic transformation over the past decade has been investment in the tourism offering. There are so many new experiences for people to enjoy in Limerick right now so itis the right time to extend this big invite," she said.