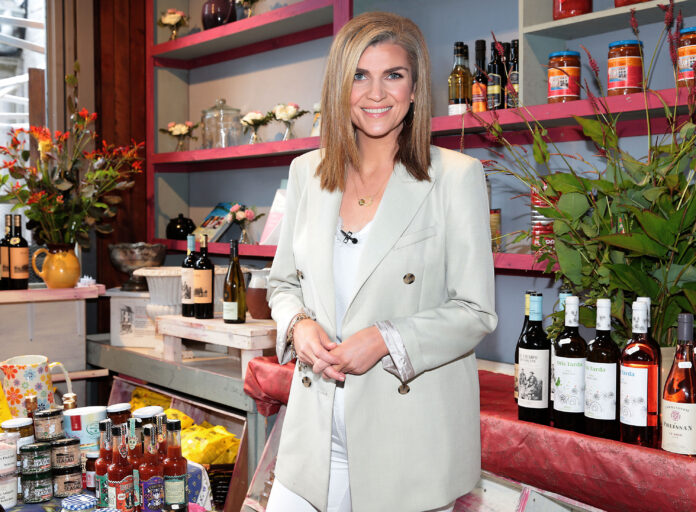 MUIREANN will return to her native Limerick on Wednesday (today) as Virgin Media serve up a day of programming to promote Virgin Media's #BackingBusiness campaign, with the host of the Six O'Clock Show suggesting the disappointment of not enjoying a holiday in the Mediterranean sun this summer can be replaced by some home comforts.
With international tourism into Ireland certainly to be hugely impacted by the fall-out from the coronavirus pandemic, Muireann hopes this is an opportunity for Irish holidaymakers to back an industry that is facing huge challenges in the coming weeks and months.
"Overseas travel is really scary proposition at the moment and I don't think I will be getting on a flight any time soon, but there are so many amazing places to visit in this country and we can support our own tourism industry by going on holiday in Ireland this summer," said Muireann.
"We've got so much going on in the country you now is an opportunity for people to go and see parts of their country they might never ever have visited.
"There are so many independent Irish tourism vendors losing out right now on international revenue and we should all go and support them. That could be really important for keeping so many small Irish businesses alive this summer because it is not just hotels that miss out when tourism faces a crisis.
"The restaurants where tourists go are affected, the shops they visit are hit, the attractions they go to are impacted and with all of those businesses are suffering, we can be there to support them.
"You can get great bang for your buck if you shop locally and you can have an amazing holiday in your own country. We have to appreciate what is on our doorstep and this is a great opportunity to go on holiday in Ireland this summer."
Virgin Media's #BackingBusiness campaign is a €1 Million support fund to boost Irish businesses nationwide, with free-to-air advertising being offered across its full schedule covering Virgin Media Channels One, Two and Three, Virgin Media.
It is a campaign that has allowed struggling hoteliers and restaurants in Irish tourism spots that would normally be packed at this time of the year to promote their businesses, with Muireann hoping we take on a collective responsibility to back local businesses that became a vital part of the collective battle against coronavirus.
"We are entering unknown territory for small businesses in Ireland and this is the moment for us all to come together and support," added Muireann.
"If you can spend €20 extra in a local business, that kind of collective effort could be what they need to get back on track and we can all help to add €800m to the economy in Ireland.
"People will be wary with their own money because so many people have lost their jobs and others are worried about what might happen to their jobs in the coming weeks and months and that will impact businesses that are already so badly affected.
"That is the mentality we all need now. So many of these small businesses were there for us when we needed them at the height of the COVID-19 crisis and I really hope everyone gets behind this Virgin Media #BackingBusiness initiative and help them in their hour of need."
Virgin Media will broadcast a day of programming from Limerick on July 22nd to highlight the #BackingBusiness campaign, starting with Ireland's most popular morning programme Ireland AM and rolling throughout the day to include The Six O'Clock show and The Tonight Show.