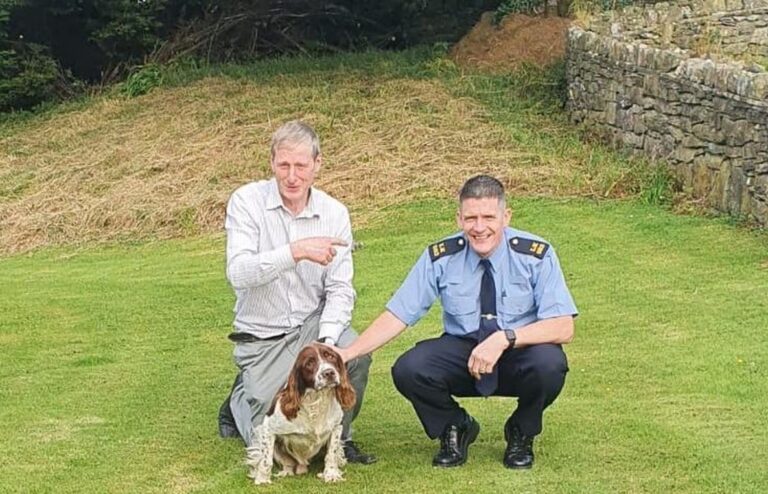 CALLS have been made for a new criminal law making it an offence to steal dogs, cats or other pets following a spate of such thefts in Limerick and Clare.
The call comes as Gardaí in Limerick seized two suspected stolen dogs, found the owner of one and were trying to trace the owner of the second.
On July 13, Gardaí from Castleconnell Garda Station were following up on reports of suspicious activity in the car park on Old Dublin Road, Limerick.
Officers spoke to two men who had two male springer spaniel dogs, who were cowering in their cages.
After questioning the men and seeing that the dogs were very nervous, Gardaí decided to seize them for their welfare pending the verification of ownership.
A local vet came and scanned both dogs for microchips which returned negative for both. The vet believes that the two springer spaniels were males roughly 3 to 4 years old and 18 months or so and were in good condition.
One of the dogs, the older of the two, 'Jake'  has since been reunited with his owner who had placed online ads and posters to try to trace him.
Gardaí are still attempting to reunite the second dog with its owner and are appealing to anyone who can help get him home to contact Henry Street Garda Station on 061 212400.
Meanwhile, Fianna Fáil TD Willie O'Dea has said that more needs to be done to address the number of pet thefts in Limerick and across the country in recent times. He has welcomed a proposal by his colleague James Browne TD to create a new offence called the 'theft of a companion animal'.
Willie O'Dea said, "Irish law considers dogs and other family pets to be mere property. This means that if someone steals a family pet, such as a dog, it is punished in the same way as if someone steals any non-living object, such as a mobile phone or a power tool.
"For many people pets are the only family members they have and losing their beloved pet is not the same as losing a piece of property. The potential strength of the bond between a dog and its owner is likely to cause an emotional trauma when this bond is broken. The loss of a companion pet can be particularly difficult for those who are lonely and isolated.
"The Gardaí have been doing an excellent job in trying to return pets to their owners but we need change and to send a strong message to these pet robbers that their behaviour will not be tolerated and will feel the full force of the law if caught," said Deputy O'Dea.