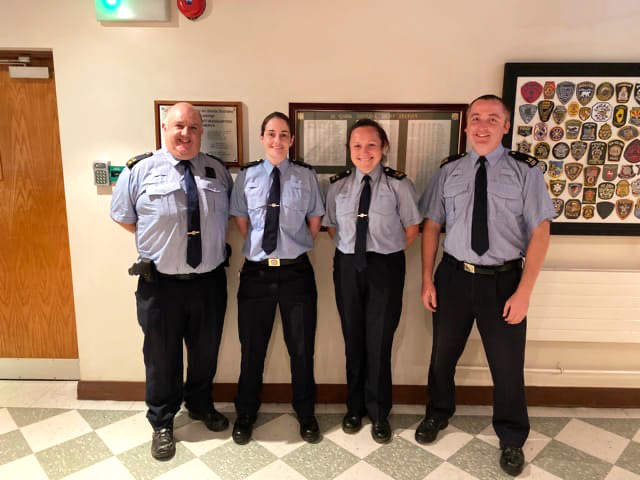 BRUFF Gardaí have been praised for their heroism after entering a family's burning home and helping to extinguish a fire that started after a chip pan went ablaze.
The fire broke out at Barrack View, Sycamore Drive, in the town shortly after 10pm, last Saturday, August 1.
The house is located adjacent to Bruff Garda Station and Gardaí were able to reach the property quickly.
First on the scene was Garda Noelle Fitzgerald, who was on duty viewing CCTV footage at the station when she heard "very distressed crying of a baby coming from a nearby house through an open window," a Garda spokesman explained.
"She rushed to the house where she met a man who told her that a chip pan had caught fire."
Garda Fitzgerald alerted the fire brigade and contacted her colleagues, requesting they attend with fire extinguishers from the Garda station, and made sure the family had exited the dwelling.
Gardaí Robert Young, David Hennessy and Noreen Moloney arrived on the scene moments later with fire extinguishers.
"All persons were out of house as Gardaí saw thick black smoke billowing out of house and flames were visible from the kitchen area," the spokesman said.
"Whilst Garda Fitzgerald and Moloney looked after the family, Garda Young and Hennessy entered the house and managed to extinguish the fire, and Garda Hennessy also managed to disconnect the electricity supply to the house to prevent further damage."
Bruff Superintendent John Ryan, said that "due to the quick actions of all of the Gardaí involved, we surely prevented a very serious incident from happening."