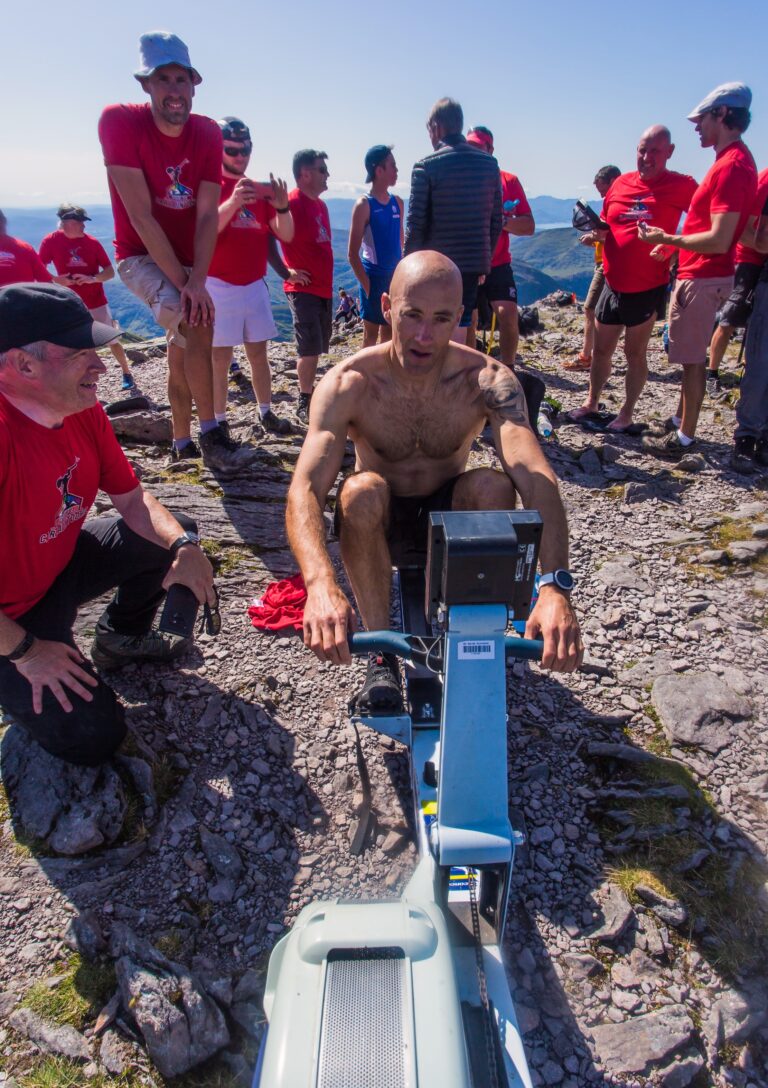 PULLING on his every fibre, concentrating his will, and battling near exhaustion, Ken McDonald cried out for "water".
The Limerick Garda and Champion rower's muscles had seized and his sweaty palms were desperately trying to grip the handles of a rowing machine on which he was nearing the end of a body breaking 10km stretch.
However, the Limerick father of three wasn't in the middle of a training session in his local gym. Instead, rather incredibly, he was baking under the searing sun, rowing as fast as his legs and arms could, on the summit of Ireland's highest mountain, Carrauntoohill.
Last Saturday, the Ennis Road native was clapped to the 1,038 metre summit by family, friends, colleagues and strangers while raising funds for the Share A Dream Foundation, which makes wishes come true for children with life-limiting conditions.
After dragging the 30kg rowing machine on his back up to the top of the mountain he then began his grueling 10km body stress test.
The final leg of the mammoth challenge saw him carry the rowing machine back down the mountain on his back.
"It was an experience I will never forget," McDonald tells the Limerick Post.
All funds raised from the challenge (which stands at over €35,000) will go directly to the Share A Dream Foundation, which relays solely on private and public donations without any funding from central government.
Over a year ago McDonald had met the charity's founder Shay Kinsella, who asked him to help him build Ireland's first children's garda station at Dreamland, in Limerick.
Read the full article in this week's Limerick Post newspaper.