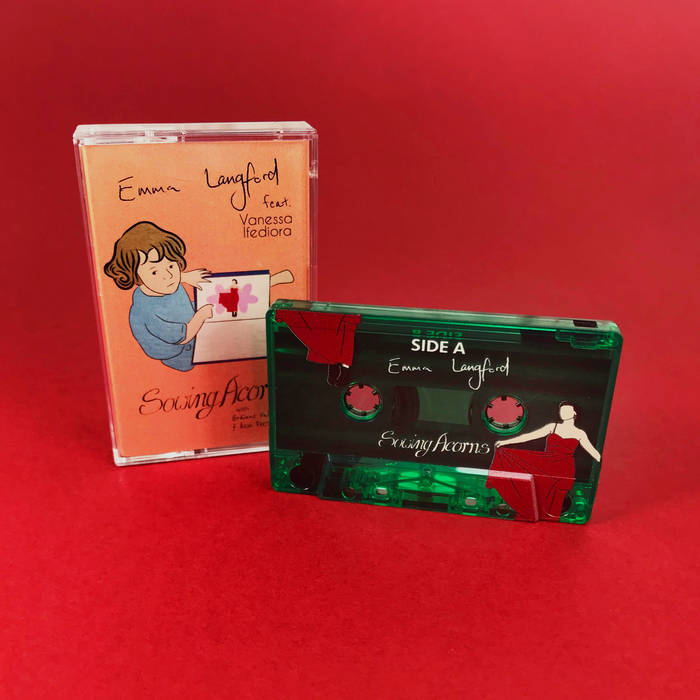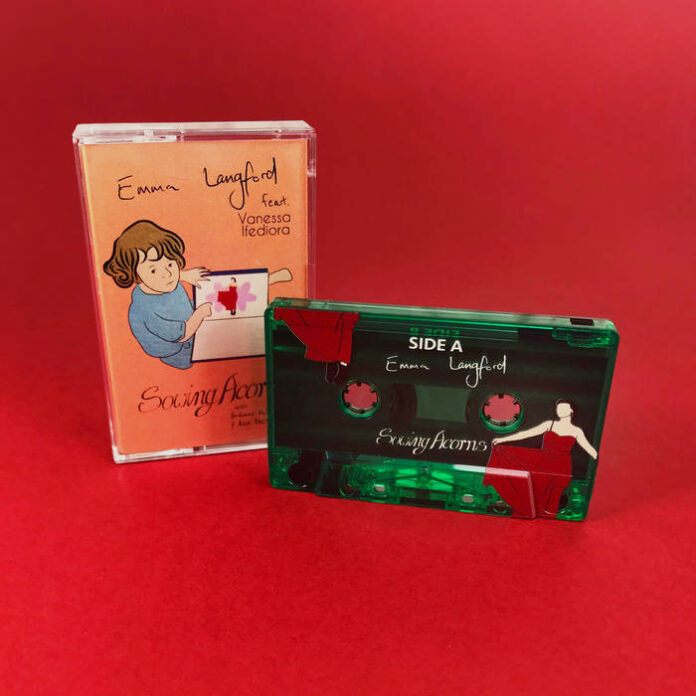 Limerick singer-songwriter Emma Langford has released a special edition cassette available on Bandcamp. Emma is about to release her second album in September, recorded, mixed and produced by Chris O'Brien and Graham Murphy, aka The Production Suite, but in the meantime this cassette will feature five tracks including her recent single and the title track of her sophomore LP Sowing Acorns.
Also on the cassette is a full reading of Belfast writer Vanessa Ifediora's poem Off-White Sheets which is sampled on the track; remixes by Mayo producer Gráinne Fahy and Belfast producer Arvo Party; and a stripped-back acoustic version.
This release is a profit-share venture for the artists and producers who played key roles in the song's journey.
The artwork for the cassette was created by collaborator Gráinne Fahy (Grainy Graphics).
Emma says: "I've been skeptical in the past about the resurgence of cassettes; I don't think I know anyone who owns a cassette player, but I get that music-lovers want to have a piece of physical merchandise in their hands when they're buying music, and there's a lovely nostalgia factor to having a tape collection.
STREAM/SUPPORT Emma Langford at https://emmalangfordmusic.bandcamp.com/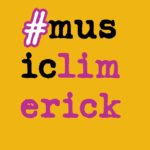 MusicLimerick – New Music Favourites is a Spotify playlist of some of the fine music being produced by Limerick artists over the last 12 months.
Follow the playlist HERE 'MusicLimerick – New Music Favourites'