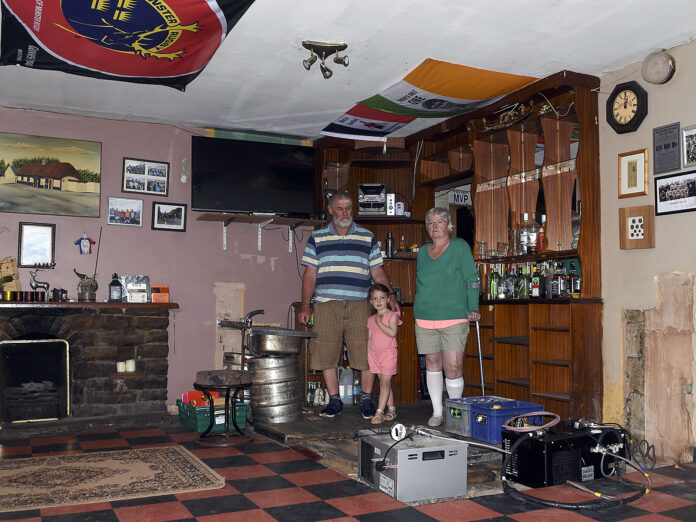 THE owners of a County Limerick pub that has been trading since before World War II have served their last pint, because they could not continue trading during the prolonged Covid-19 restrictions.
Pauline and Simon McAuliffe told the Limerick Post that the virus "put the final nail" in the coffin of their Halfway House pub, which has survived war, and battled recessions.
Sign up for the weekly Limerick Post newsletter
The pub, on the R512 between Bruff and Kilmallock, has been a lifeline for several generations of locals in the Dromin area. With only a parish hall and a church, there are few social outlets in the County Limerick townland.
"I'm feeling worse than ever. Some of the local customers called in and it was the same as if it was a death in our house," Pauline McAuliffe said as she fought back tears.
"I'm upset for them, because they are also feeling the emotion of it, and I think it has suddenly hit them that we are not going to reopen."
"People say that, with time, things get better, but for me it's getting worse, but what can we do," she added.
Simon and Pauline began running the pub after Simon's father, Dick, who purchased the pub in 1945, passed away in 1986.
Although it's been run by the McAuliffe family for over 75 years, the pub itself was established "hundreds of years ago", Pauline explained.
"Simon's father bought it in 1945. He came from Cork to buy a farm, but he called into the pub and bought it."
"It's up a long long time."
They closed on March 29 and spent thousands of euro on making it socially-distance compliant.
In the end, however, they have thrown in the towel after deciding it was futile trying to carry on in the current circumstances.
"We'd taken out the counter because we were refurbishing it, we had put up sanitsers, our toilets were done, our smoking area, the whole lot, but sure we were going no place, we were hitting our heads off a stone wall," said Pauline.
"When you take away the stools from around the counter, what do you do?  You let five or six people in and the next thing you have somebody outside the door who has been coming here a lifetime. You'll have to tell that person they can't come in because they have to wait for someone to go."
Ms McAuliffe said they couldn't afford to add a kitchen to make food for customers, a requirement for pubs to open during the pandemic, and she described the restrictions on wet pubs as "ridiculous".
"One of our customers, who's 83, summed it up. He said, 'this is the heart, and the heart is gone out of Dromin now', and he went on…'what have we left, the church and the graveyard'."
"For a man of 83 to say that, and I could see it in his eyes, he was saying this is it, it's gone, it's gone."
"We are not going to be the only ones. It will happen up and down the country. We have got messages from pubs in Cork to Donegal telling us they will face it too."