EVERY Thursday morning on Limerick Today (Live95fm), legendary DJ Micky Mac talks about some of the records that he has played over his long career in radio.
Mickey Mac's Record Box features hits and favourites from his extensive collection of 7" singles from the likes of The Beatles, The Four Tops and local heroes Tuesday Blue and The Cranberries.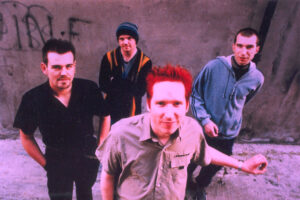 This Thursday morning August 20, Mickey Mac's Record Box will feature Limerick punk band The Hitchers and their 1997 single 'Strachan'. Mickey Mac chats to the songwriter Niall Quinn about the origins of the cult hit named after Leeds United star Gordan Strachan and championed by DJs John Peel and Steve Lamacq.
Listen to Mickey Mac's Record Box every Thursday, Live95fm from 10.30am
https://play.acast.com/s/live-95-limerick-today-podcasts/mickymacsrecordboxpart8