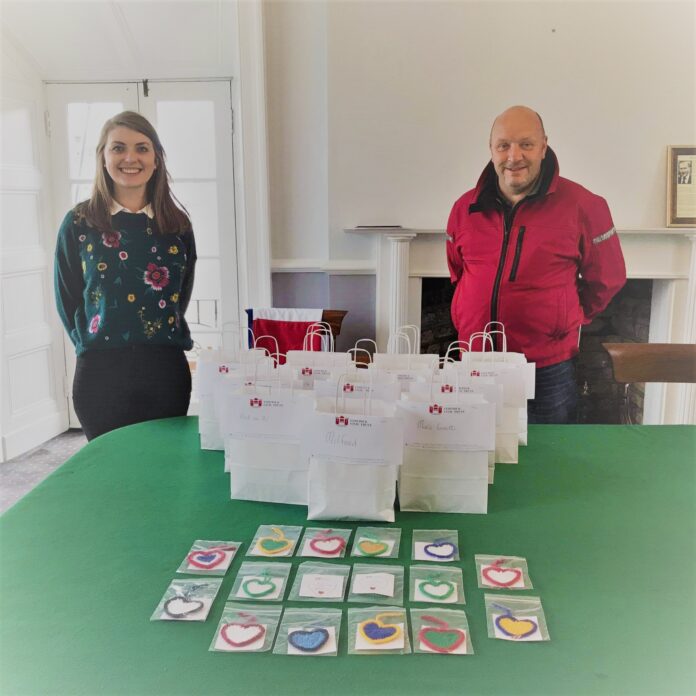 TALENTED hands in Patrickswell got to the heart of the matter during the lockdown to crotchet almost 1,000 fabric 'hearts' for people living in nursing homes, to remind them they are loved and valued.
"We would encourage everyone to reach out to their family members, friends and neighbours, whether it be picking up the phone, calling in for a social distanced chat, or even sending a letter – keep those contact lines open and stay connected." said Meadhbh Nolan, spokeswoman for Limerick Civic Trust.
Sign up for the weekly Limerick Post newsletter
"The wonderful women from Patrickswell created almost 1,000 crocheted hearts in county colours for each resident of nursing homes across the county," she explained.
The project was part of the Community Outreach programme during which Limerick Civic Trust helped thousands of people who were cocooning to link into local services so their needs were fully met.
The Trust also linked volunteers to hundreds of community and voluntary organisations and vice versa and identified gaps in services and reported these back to their local authority forum meeting.
They also dealt with a lot of social issues, such as loneliness among those cocooning, delivery of school meals and food parcels to families in need as well as helping people celebrate their birthdays when family were unable to celebrate with them.
As Community Champion for Limerick City, Limerick Civic Trust also organised a Community Hearts Project.
"The aim of our Hearts Project was to spread a sense of community spirit and support across Limerick City and County to those hit hardest during this pandemic, those in nursing and care homes, and to remind people that while the country is coming out of lockdown, we should not forget about the older generation who may not feel ready to 'return to normality' just yet," Ms Nolan explained.