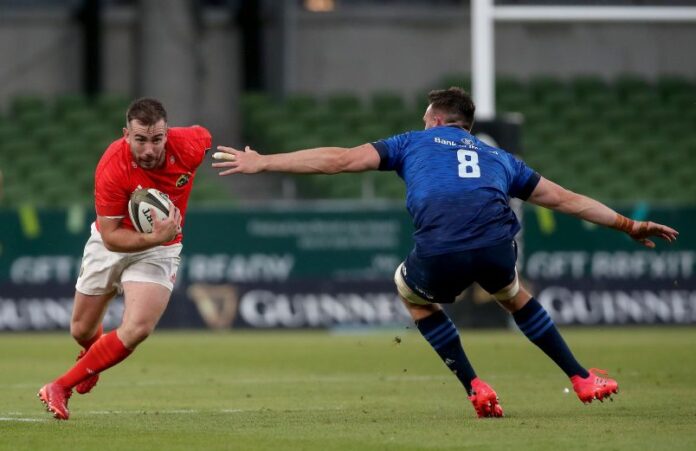 SO it comes down to this. A season like no other, disrupted by a global pandemic, comes to a head this Friday night in an empty Aviva Stadium.
It's a Guinness PRO14 semi-final. It's a trip to Dublin and it's Leinster standing between Munster and a chance at silverware. Feels familiar, doesn't it? This has been Munster's final destination for the last two seasons in the PRO14. Will this Friday spell the endpoint of another season?
Sign up for the weekly Limerick Post newsletter
Perhaps.
Leinster will be favourites, of course. Why wouldn't they be? They've gone 15 for 15 in this year's PRO14 during the regular season. They finished with 69 league points – 25 more than Ulster in Conference A and 18 more than Munster and Edinburgh's total of 51 points in Conference B. As you might expect, Leinster finished the season with a points difference of +315, scoring 74 tries along the way.
For context, the next closest is Munster on +171. To say that they have been impressive is to understate how good Leinster have been since the start of the season. Leinster have enviable depth, a rake of high quality top-end Irish internationals backed up by smart, elite signings and a regular procession of talented, highly competent young players stepping up – their consistent success is not an accident, both domestically and in Europe.
So is a loss for Munster to this opposition on Friday night an "unmitigated disaster" as opined by some of the more hysterical members of the tabloid press this week?
Eh, no.
First, the undeniable truths. Munster did not qualify from their European pool this season. For the sensationalist, that's all that matters. It makes for a spicy opening paragraph.
But now, the context; a pool featuring Saracens and Racing 92 – the reigning European champions and the finalists from the season before last – is the very definition of a group of death and by far the most difficult pool in the tournament.
Munster eventually missed out on qualification by two points, thanks in part to a missed drop goal at home to Racing 92 and a narrow defeat in Allianz Park minus Peter O'Mahony and Tadhg Beirne.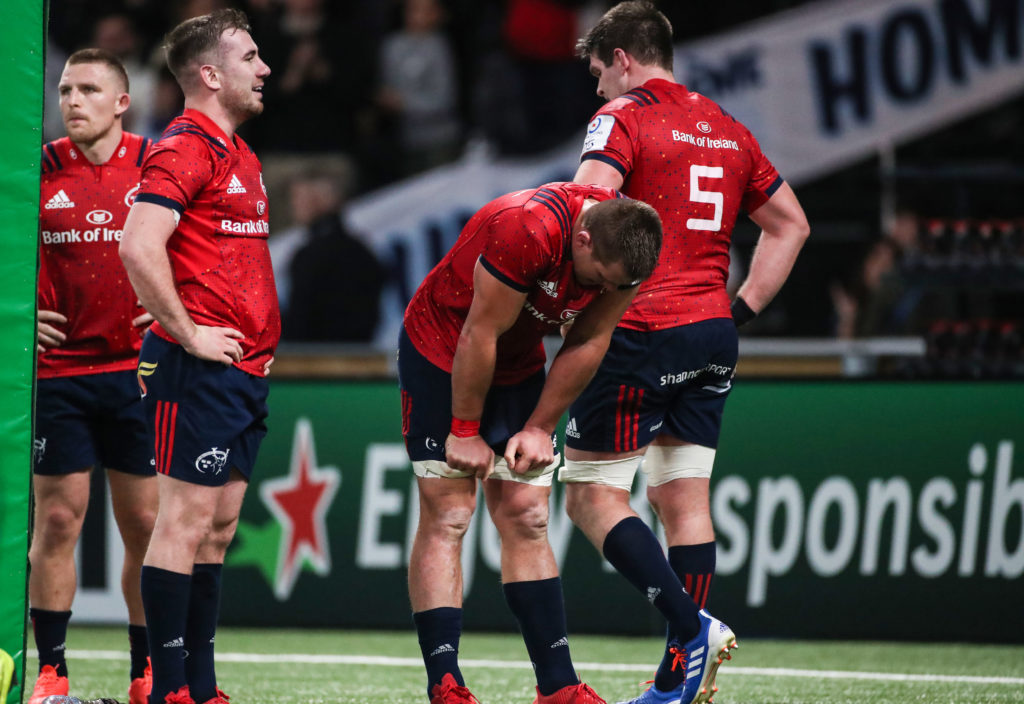 Is that an "unmitigated disaster"? Lads, no. It is a disappointment, sure but it's just one of the rungs on a ladder to an unknown future. We'll only know if it's building to something in a few seasons.
Munster lost plenty of semi-finals and finals on the road to 2006, to the point that I distinctly remember the idea that O'Gara, O'Connell, Foley and co were all chokers that would never get over the line.
Munster folk always knew they weren't but a Heineken Cup shut the doubters up. A few more trophies beat the doubters back into the shadows. In sport, you're a choker right up until you aren't. The challenge for Munster is making that step and showing every disappointment along the way meant something greater.
A loss to Leinster this Friday night wouldn't be a disaster in the same way that a win wouldn't be a grand reversal of fortune in the way that 2009 was. It would be a step along the way. If Munster can win – and I genuinely believe that they can – it'll be a big leap ahead of schedule based on the development this season as a whole and, let's not forget, the cruel injuries to key players last week.
Leinster are fresh. Leinster are currently unbeaten. Leinster are favourites.
But I remember reading something before about what the Brave and the Faithful make of seemingly impossible odds. It's time to go to work.
The post It's time to go to work for Munster as season comes to a head on Friday appeared first on Sporting Limerick.