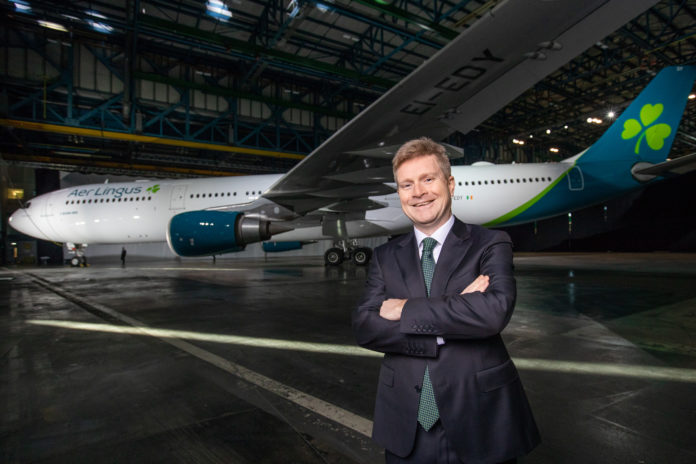 SHANNON Airport is bracing itself for a devastating blow after news leaked out that Aer Lingus is negotiating with UK airports to take over its Shannon base.
Reports indicate that Aer Lingus is going to take the two new Airbus planes currently grounded in Shannon to the UK, leaving the airport will have just one US flight.
Sign up for the weekly Limerick Post newsletter
Edinburgh and Manchester are among the six UK airports that are believed to be in a bidding war to have the Aer Lingus planes operate transatlantic flights.
Shannon bosses are not taking the threat lying down and have stated they are in talks with the airline about resuming flights to Heathrow and the US, giving the airport both direct access to the American market and important connectivity through London.
Any service either from Shannon or Britain is likely to start next year and be contracted for three years.
Should the move go through, it could potentially leave Shannon Airport with just one transatlantic service, operated by American Airlines, next year. Delta and United Airlines have already confirmed they will not resume flights from Shannon in 2021.
There is still a possibility that Aer Lingus could base other aircraft in Shannon if it moves the new A321s to the UK.
A Shannon Group spokesperson said: "These services have been suspended due to advice against non-essential travel and their resumption is among the key recommendations of the Taskforce for Aviation Recovery, which included a call for a stimulus package for airports in the regions to encourage the rebuilding of traffic."
Aer Lingus chief executive Sean Doyle recently told the Oireachtas Committee on Covid-19  that the airline wants the Government to implement the recommendations of the Task Force on Aviation Recovery.
The requirement for people arriving from countries not on the 'green list' to self-isolate for two weeks is one of the most stringent regulations in Europe and airlines have been openly critical of the measure.
Aer Lingus recently announced it may have to shed up to 500 jobs following the impact of Covid on the industry.
A spokesperson told the Limerick Post that Aer Lingus is not commenting on the Shannon/UK situation at this stage.