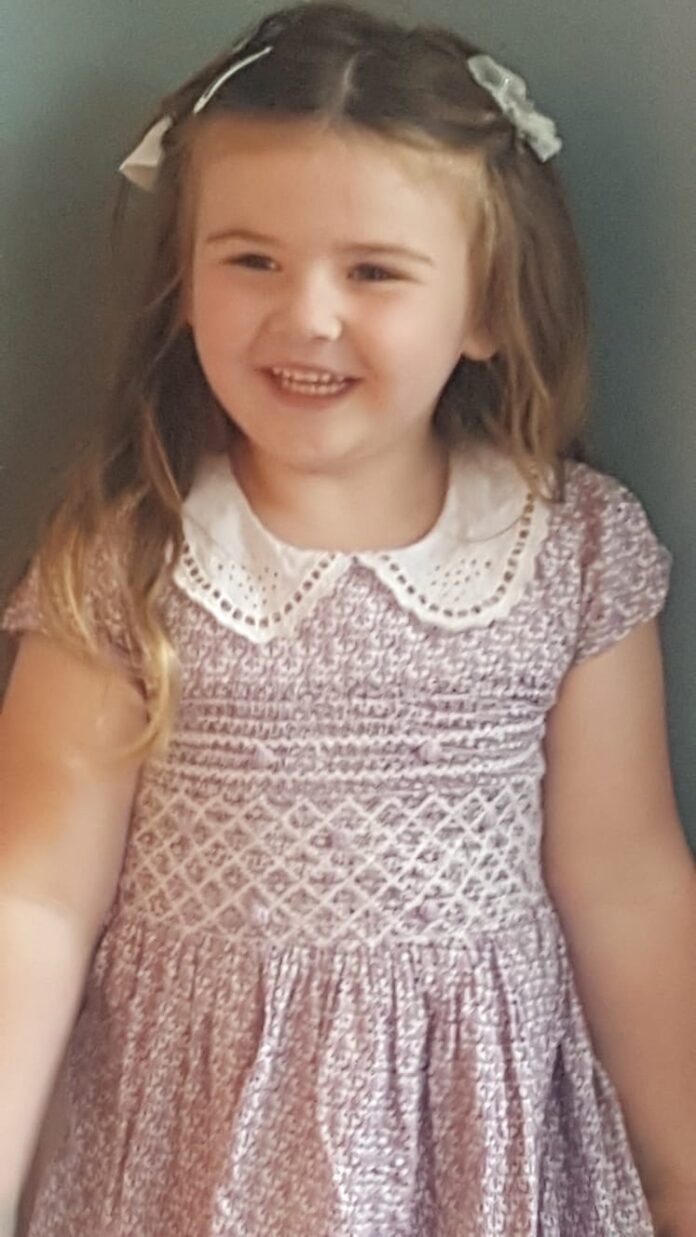 FOUR-year-old Mollie O'Connell loves playing 'heads, shoulders,  knees and toes," with her nana. She also loves anything to do with swimming.
And she bangs her head off concrete surfaces to the point of lacerating her face, breaking her nose, and attacking her mother because of anxiety attacks.
Sign up for the weekly Limerick Post newsletter
Mollie and mam, Martine O'Connell along with dad Eamonn O'Hagan,  from Caherdavin have been trying in vain to get an appointment with a child psychiatrist since Mollie was diagnosed as being on the autism spectrum a year ago.
Mollie can't speak but Martine told the Limerick Post she is "a fabulous, loving little girl. It's heartbreaking to see her in an anxiety attack. She hurts herself so badly. I didn't even know children that age could have anxiety attacks.
"She beats her head off of the floor, the concrete, anything that is near her and the hardest.  She tears at her face, bites herself. She has done awful damage to herself and to me .
"I don't really care about her hurting me but the damage she has done to herself is fairly bad , including a broken nose among other cuts bruises lumps and bumps. Nobody will help us. I'm being pushed from pillar to post.
"I've had Mollie out in the accident and emergency department at University Hospital Limerick numerous times. We were out there three weeks ago as a last resort when Mollie had another massive anxiety attack in the waiting area. The doctors and nurses came running, as they had seen her on camera beating her head off of the ground and hitting herself very badly.
"They told me they know Mollie needs something to relax her but they can't prescribe it. It's the same with everybody else including my GP and her neurologist at UHL."
Martine has been working with the Children and Adolescent Mental Health Services (CAMHS) but says that "nobody is willing to see her.
"Without ever seeing her, the service has said that Mollie has ASD and learning difficulties. She was diagnosed with autism when she was three years old but not those other issues, which she has never been diagnosed with.
"They have never even spoken to me, let alone met Mollie and they can diagnosis her like that and have said they won't see her."
Martine says she can't understand why there is no resident child psychiatrist in Limerick.
"Why are they ignoring these children? Children like Mollie are been totally neglected and there is absolutely no duty of care given to these kids. It's like they don't matter and their families don't matter."
Contacted by the Limerick Post, a spokesman for the HSE said they cannot comment on individual cases as to do so would breach their duty of confidentiality to the individuals concerned.
Maintaining confidentiality is not only an ethical requirement for the HSE, it is also a legal requirement," he explained.