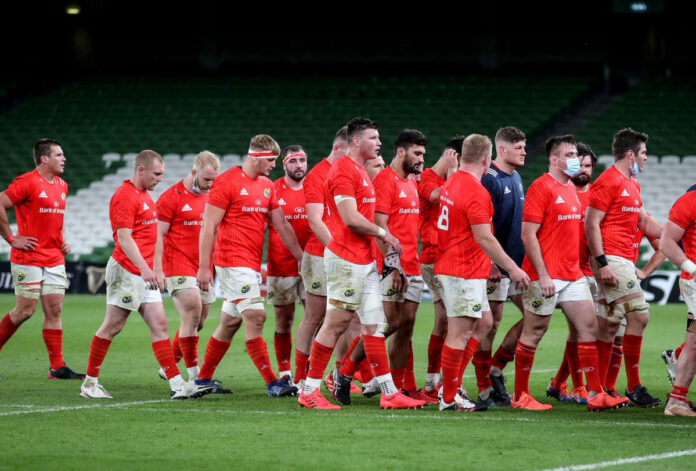 I'm not sure why this semi-final hurt more than the last two. Maybe third time's the charm. Either way, three days out from another defeat to a Leinster side that seems to have forgotten how to lose I'm sitting here feeling the sting. Another semi-final loss to Leinster. Another fever dream of Gordon D'Arcy's disembodied head floating smugly over the Aviva Stadium like a hot air balloon piloted by Ross O'Carroll Kelly. Another moment where I ask myself how long until this is a rivalry based on geography rather than a mutual threat.
I think Daniel Cormier, a highly decorated MMA fighter, put it best. After losing to his bitter rival Jon Jones in a previous title fight, he was asked before their rematch about the rivalry between the two fighters and the animosity that had developed over the years. "This rivalry is a rivalry when I win the fight this weekend," said Cormier. "If you don't win the fight, it's no rivalry. It's just two guys that were fighting on more than one occasion. It's a rivalry when I win this weekend."
When Jones defeated Cormier at UFC 214 for the second time, Cormier was devastated. In the cage after the fight, he spoke with brutal honesty.
"If you lose both fights there's not a rivalry."
Munster aren't at that stage yet but three semi-final defeats to Leinster don't help the perception. Between 2003 and 2009, Munster played Leinster 15 times and won nine. In the fifteen games since the start of 2014/15, Munster have won four out of 11. That will need to change but I'm not telling anyone in Munster Rugby anything that they don't already know at this stage. It isn't all about beating Leinster but when they are currently one of the best sides in Europe, beating them regularly is a good barometer of where you are and recent history shows that Munster are still are not where they need to be.
I've had a lot of people contacting me this week saying that Johann Van Graan is now under pressure as a result of Friday night's result. I would agree, but not how you think. Johann Van Graan is always under pressure because he is the DOR of Munster Rugby and expectations are huge, even 10 years removed from their last trophy. The expectation is that Munster will challenge for the two trophies they can win every single season and when they do not, pressure cranks up on the next year. This isn't because of Friday night – this is the job description.
Much of the criticism that I've seen of Van Graan relates to his tactical choice to box kick as a means to pressure Leinster and disrupt their ability to build phase pressure in the areas that have traditionally cost Munster dearly. It was successful. Munster defended Leinster incredibly well and used the box kick to find a way to play around the injuries we shipped to key ball carriers Jean Kleyn, Dave Kilcoyne and RG Snyman two weeks ago.
Our problem was not the box kicking but what we failed to do after them. I would be much more focused on our poor performance at the lineout than a tactic that, for me, worked quite well.
Box kicking makes people really mad. It's a concept that's never really been explained properly by pundits on TV so the understanding amongst the general public is pretty black and white. If you win the ball back in the air, box kick good. Anything else? Box kick bad.
Noted rugby gurus like *checks notes* Matt Cooper has entered into the kind of virality that you can only get from low-quality Twitter screenshot on Instagram meme pages when he tweeted on Friday night "why did Munster hire Stephen Larkham to coach the backs if the instruction to Conor Murray is to kick every ball?"
I mean, first of all, Larkham coaches all the players, not just the backs. Secondly, a good attack coach doesn't just create "expansive rugby" for the sake of it, nor can they just magic the players you need to reliably play that way into existence. Thirdly, a general match plan to box kick when you don't have ball carrying momentum is not inconsistent with a more expansive game plan.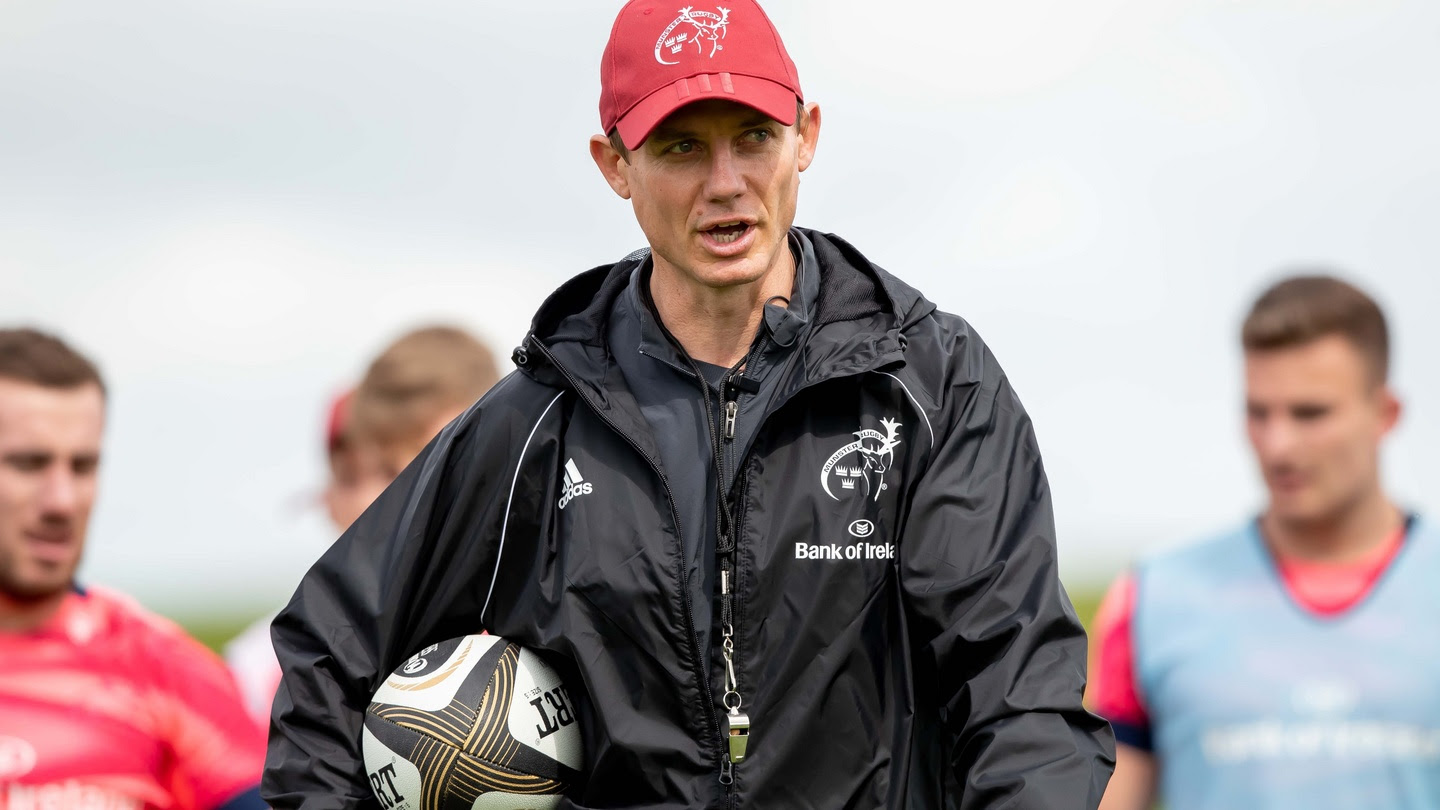 When Van Graan, Larkham, Rowntree and George Murray plan for an opponent, it is based on the resources they have available relative to what they know about the resources the opposition have. It's like a boxer planning to fight a wrestler. The wrestler wants to make sure the fight happens on the ground and the boxer knows this. The boxer wants to make sure the fight stays standing. The wrestler doesn't want to stand right in front of the boxer trading punches in the same way that the boxer doesn't want to be grappling with the wrestler on the floor. The boxer doesn't just start swinging haymakers though – he wants to tire out the wrestler on the feet so that he can land the killer blow later in the fight. The wrestler is stronger than the boxer on the floor so the boxer will stay out of range, frustrate the wrestler and wait for an over-extension so he can land some strikes.
Munster were the boxer this past Friday. The box kicks weren't there instead of expansive play, they were there to set-up the expansive play but Munster's problems came from hesitancy to throw the killer punches when the window of opportunity opened.
The game plan was sound, even though it might not have looked like it because when Munster earned positions through box kicking, they weren't able to capitalise. When Saracens box kick against Leinster – and they will, repeatedly – they will have the firepower in the front five to capitalise, with or without Owen Farrell.
When Munster get their proper firepower back on the field, they'll be a match for anybody but for now, working on evolving their game will continue in the new PRO14 season just three short weeks away. New weapons have to be created.
The key now is making sure we've got the young players coming through ready to throw punches of their own. Talk the talk, young men, but walk the walk too. Now's the time to show that the future of the red jersey is yours.
The post New attacking weapons have to be created ahead of Pro 14 return appeared first on Sporting Limerick.