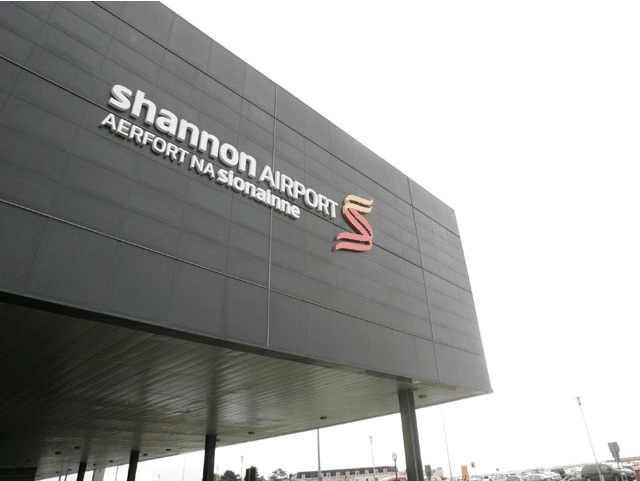 THE lease for Shannon Airport should be turned over to the US Air Force.
That was the view expressed by Independent County Limerick councillor Emmett O'Brien at this Tuesday's meeting of the Adare-Rathkeale Municipal District.
He was responding to a call from Fianna Fáil councillor Kevin Sheahan, who proposed that the Mayors of Limerick, Clare, Tipperary and Galway meet urgently to come up with a plan to save Shannon Airport before it becomes a "white elephant".
Cllr Sheahan was also quick to make light of Cllr O'Brien's comment about the lease for Shannon Airport being turned over to the US Air Force.
"That will make the headlines for sure. It's cracked," he said.
However, Cllr O'Brien believes a "radical rethink" is now needed on the future of the airport.
"As long as I'm looking across the Shannon, I'm hearing stories of Shannon Airport's impending demise. We hear plenty of grandstanding and mindless waffle from well paid TDs talking a lot and saying nothing about how to save Shannon Airport," the Pallaskenry native told the Limerick Post after Tuesday's meeting.
"We need a left-field approach. In this proud Republic, we have to pick up the phone to the 'perfidious Albion' and plead with the Royal Air Force (RAF) to protect our national air space as Russian military aircrafts deliberately encroach on our sovereign territory.
"Meanwhile, American service men still pass through Shannon under great secrecy. It's high time to admit reality, the reality that we need a radical approach. If that means leasing Shannon to the United States Air Force, than let's, at least, have the conversation," Cllr O'Brien said.
Speaking in County Hall this Tuesday, Cllr Kevin Sheahan also called for the 40 members of Limerick City and County Council to come together and show their support for Shannon Airport in its hour of need.
"While Aer Lingus abandons it and moves all its transatlantic flights across the water, we need a plan for the future of Shannon Airport before more damage is done," Cllr Sheahan declared.