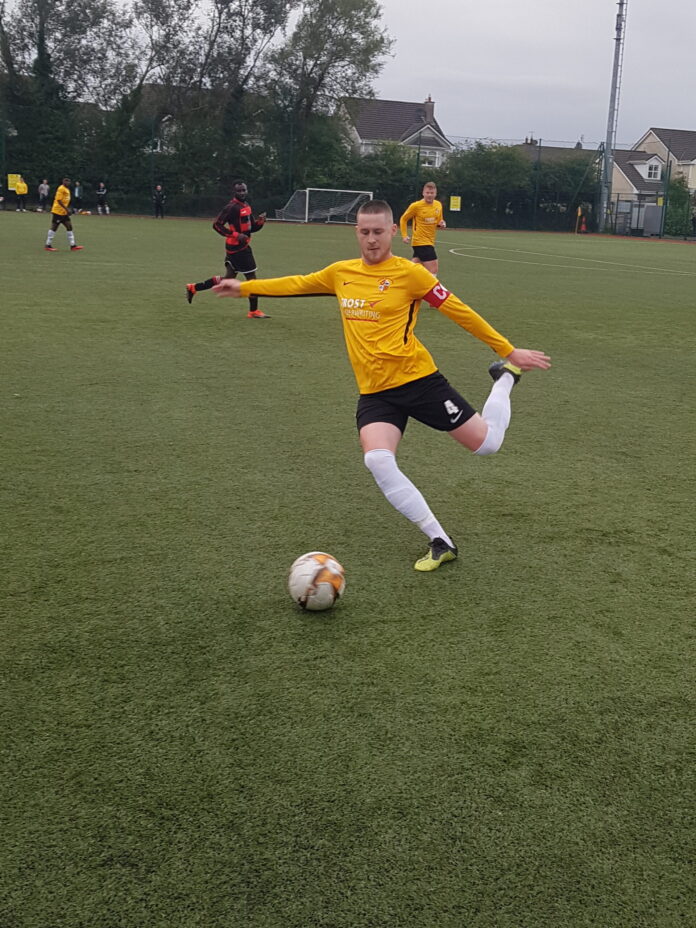 AISLING Annacotty manager Shane O'Hanlon says he is pleased with the progress made by his team and feels they may even be slightly ahead of schedule.
Aisling were 6-1 victors over Mungret Regional on Thursday evening. The scoreline is harsh on a Mungret side who were well in the game at 2-1 until the introduction of Adam Foley who subsequently scored a hattrick.
Both Foley and Shane Clarke scored hattricks but O'Hanlon is delighted by the fact that the whole squad is chipping in with goals so far this season.
"Tonight was a good night at the office. When you have players all over the park scoring, we are a threat. We are playing good football and we are not sitting back defending."
To watch the full interview, click on the link below.
The post WATCH: O'Hanlon Pleased with Annacotty Progress appeared first on Sporting Limerick.