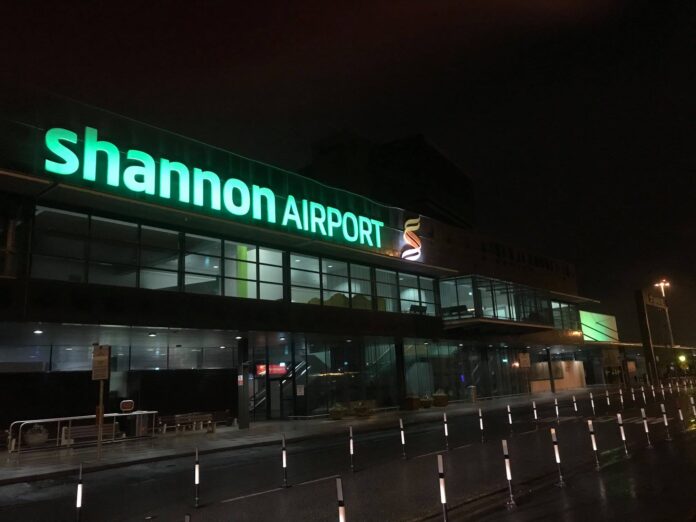 REACTING to the Ryanair announcement of a scale back in its winter schedule at Shannon Airport, Deputy Maurice Quinlivan called again for a return of Shannon Airport to the Dublin Airport Authority umbrella.  
Speaking in the Dáil Deputy Quinlivan stated "The return to the DAA umbrella needs to happen. It won't be a panacea to all the airports problems, but it would be the first step in addressing some of the issues at the airport. The wrong political decision was taken in 2012, I call again on you to reverse it. " 
"Shannon Airport was separated from the Dublin Airport Authority in 2012 and formed party of the Shannon Group we said that separating Shannon Airport from the DAA was a mistake and we repeat this again today."
The Limerick Deputy added "The Mid-West region and specifically Limerick is dependant economically on the connectivity afforded by Shannon Airport. Over 55,000 jobs are dependent on viable airport in the region."
Commenting afterwards Deputy Quinlivan advised "Unfortunately, little positive news has emanated from Shannon Airport over the last number of months. There have been job losses, cancellation of routes and a massive decline in passenger numbers.
"A lot of theses issues existed before the Covid pandemic, but the pandemic has certainly exacerbated these problems. It cannot be allowed to continue this way. Unfortunately, the Minister with responsibility, when he has acted, he did so slowly.
Concluding his Dáil remarks and urging action from Eamon Ryan the Transport minister, Quinlivan stated "Shannon Airport must return to the Dublin Airport Authority umbrella.  The ball is in your court Minister. It is time to get in the game."