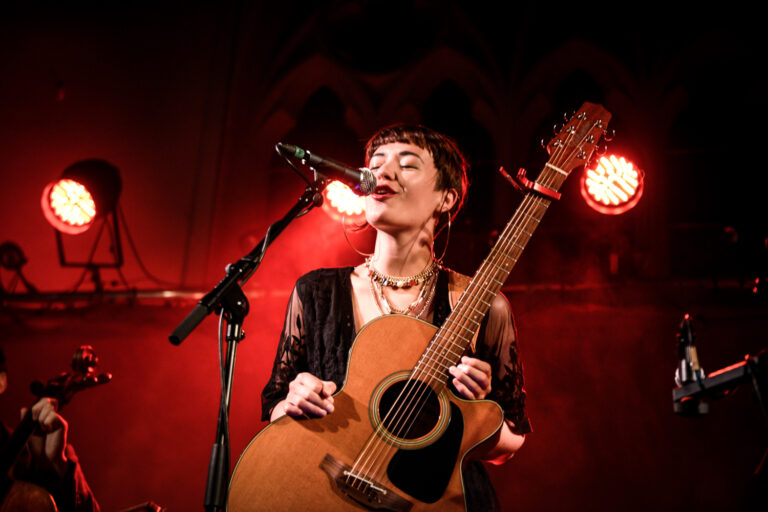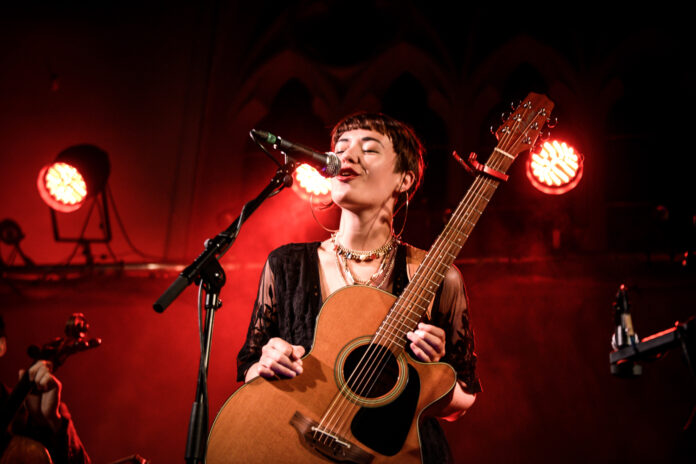 JUST one month on from the release of her second album, Emma Langford shares her reflections on the reaction to 'Sowing Acorns' and announces a special performance to be broadcast on RTE Radio One this Bank Holiday Monday (2pm)
On the back of her debut LP in 2017, winning Best Emerging Artist at the RTE Irish Folk Awards in October 2018, and years of touring and collaborations and organising her own sold-out hometown headliner at a 700 capacity marquee at Rosbrien, Limerick's Emma Langford recorded her sophomore album 'Sowing Acorns' released this September 2020.
"Polished songcraft" with a "bold sonic palette" and "frothing with melodic charm and lyrical intrigue" is just some of the critical acclaim published so far.
Emma's new thirteen track album features some of her finest songwriting in the last few years such as Sowing Acorns and Mariana alongside the beautiful traditional Irish lilt of The Winding Way down to Kells Bay and the rousing opening anthem 'Birdsong'.
All these musical moments heard in the context of a full album gives the listeners a widescreen view of this songwriter's talents and her declaration of artistic freedom and empowerment.
This week Emma had time to reflect on the reaction to the release.
"It was important to me with this album that it be enjoyed as a whole package – I love the art of album-making, the process of choosing the artwork, of including personal touches and notes." Emma reported this week.
"It was daunting putting this body of work out into the world after over a year bringing it together – I poured a lot of myself into it; but I knew we had something special, the collective energy from my friends, musicians, listeners, engineers – everyone – was so so positive."
Sowing Acorns can be heard as an open diary with stories and songs about broken relationships You Are Not Mine, reminiscence for a lost loved one, The Winding Way Down to Kells Bay dedicated to her uncle Eamonn and development and empowerment in the powerhouse, battle cry of Birdsong performed with Jess Leen, Niamh Farrell, Ruth Smith, Alma Kelliher, Sadhbh O'Sullivan and Cari Q.
"I've been overwhelmed by the reaction to Sowing Acorns.
"Reviews have felt a bit like having my diary analysed and critiqued, but the response so far has thankfully been beautifully warm and thoughtful. I'm so grateful to the broadcasters and writers who have taken the time to look at the sketches and the old photos; to read the lyrics, and to get to know this collection of songs."
From the earliest days in the recording process, it became clear that Emma was creating a very strong record and her songwriting abilities had taken a further leap forward since the release of her debut album 'Quiet Giant' in 2017 according to The Production Suite, the production duo Chris O'Brien and Graham Murphy who worked with Emma on both albums.
Discussing the album on RTE earlier this year, the new collection of songs and the title track of the album impressed the duo from the outset of the process.
"Even at the start in its rawest form, we said that's a cracker, that's a great song. It's a great song in all its forms, stripped down, embellished with all the production, and a capella."
Emma has picked up many fans worldwide along the way from Japan to USA and among them is singer/songwriter, Janis Ian, (Janis had a number One hit with At Seventeen in 1975).
The New York artist hopes to collaborate with Emma soon, stating, "I absolutely love her music and the way she thinks. I wish I'd discovered Emma Langford sooner."
Emma's planned touring in November will be rescheduled in line with the latest government guidelines to combat Covid-19.
In the meantime you can stream and support the artist and check out one of the best Irish albums of 2020 online ororder for click and collect from your local record store.
STREAM/SUPPORT HERE
The album is available from Steamboat Records.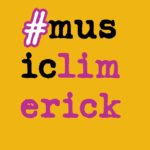 MusicLimerick – New Music Favourites is a Spotify playlist of some of the fine music being produced by Limerick artists over the last 12 months.
Follow the playlist HERE