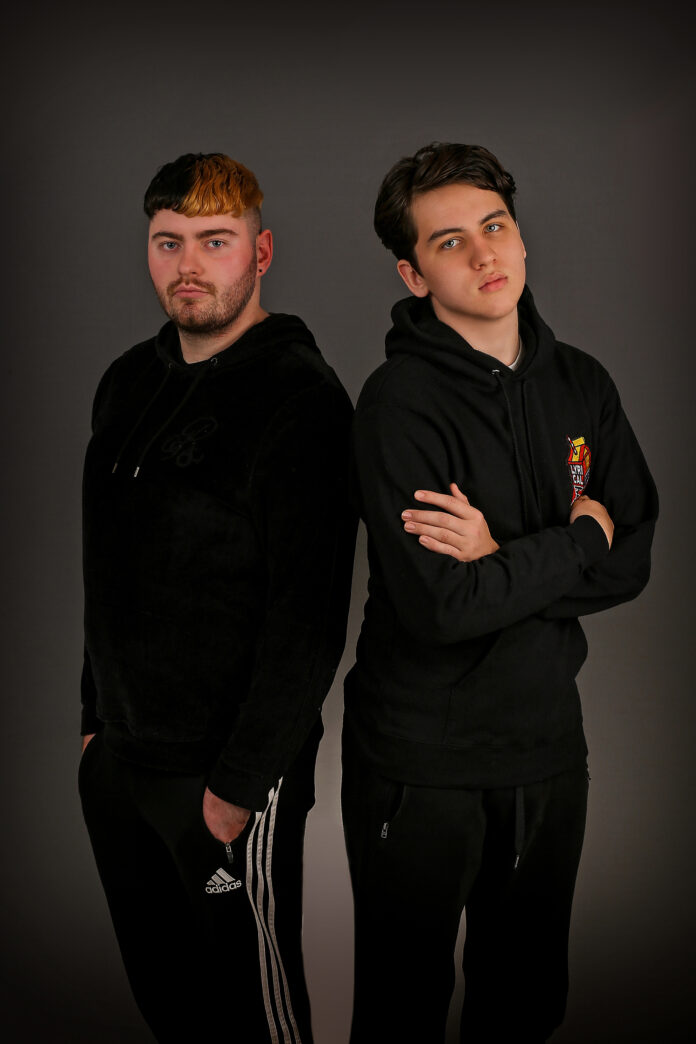 LIMERICK music producer Luke Culhane has teamed up with Ger O Hanlon, a singer/songwriter from Cork to release a brand-new single called "Prisoner' all about life during Covid-19 which is out Saturday, October 24.
17-year-old Luke continues to reach new heights, Luke is an expert when it comes to creating content and is an avid filmmaker. In 2016, at the young age of 13, Luke created a global video campaign against bullying called #CreateNoHate and since then has continued to expand his creative talents.
He was awarded Limerick Person of the Year in 2016 and was dubbed 'Young Person of the Year' by a prominent French newspaper, Mon Quotidien. This young man's talent and drive know no bounds.
There is no goal that Luke sets himself that he cannot achieve. Luke has made quite a name for himself around Limerick, having won awards for his films including an RTÉ Factual Award for his film 'What's Your Story?'
His interests have recently turned to music production and, like many of his other projects, he has thrown himself in head first and really emerged into being the best music producer he can be.
Gerard O'Hanlon, known professionally as GER, is a 21-year-old singer/songwriter from Millstreet, Cork. GER began their music career from a young age and started to build a small following on social media platforms while entering singing competitions and attending both music and voice lessons through his teenage years.
GER decided it would be best to further his music career by attending the University of Limerick to study music in 2017. While attending college GER busked on the streets of Limerick and in 2019, GER performed at Limerick Pride Festival. GER has been highly influenced by singers including Mariah Carey, Christina Aguilera, and Whitney Houston.
In 2018, GER gained the online attention of British singer Jessie J for his vocal ability and his five-octave range.
In June 2020, GER released his debut single "To Be with Him" as an anthem for pride month and it debuted at No. 1 on the Irish iTunes Top 100 singles and the Irish iTunes Pop singles and received many great reviews from music blogs and radio stations around Ireland.
GER is now back with his third single "Prisoner (Feat. Luke Culhane)" that will be released on Saturday, October 24. The song was inspired by the current COVID-19 pandemic. The song is produced by Luke and this is their message to the Irish people and to the Government to keep strong and take more responsibility as the new level five lockdown comes into place once again.
Ger said, "Over the last 7 months of lockdown, it really showed me a new side to the people of Ireland and our government. I'm not one to get political and usually stay away from all of that, but to be honest I just couldn't stay silent any further.
"This song is a message to the Irish government and its people to do better. People need to take more responsibility for keeping everyone safe. It's been an extremely tough time but we need to keep going and trying our best.
"This song also asks the government to take a look at some of their guidelines and to take extreme consideration in what they said so they don't contradict themselves. For example one of the lyrics in the song is, "200 in a shop, still not allowed, 6 in a house what's that about". The rules need to start making sense if there is ever going to be progress."
Luke said, "We are a voice for young people and all people in Ireland. Ger really wanted to have our voice heard and we think this song best represents the frustrations we are all feeling right now going through this pandemic."