LOCALS in the Hassett's Cross area of Limerick City and people who walk or exercise nearby are deeply concerned about cars driving up on the footpath to dodge traffic lights and queues of traffic.
Local woman Olivia Cotter was one of the people who raised the issue after she saw a young child almost knocked down by a driver in a hurry. "The traffic there can be horrendous," she told the Limerick Post.
"I've witnessed a woman walking with her little daughter who was on a scooter. A car drove up from the path alongside the child and continued to drive through the open area of the path at Hassett's pub in order to avoid traffic,  without any concerns for the welfare of the mother and child."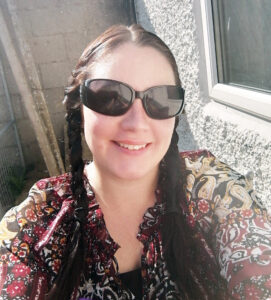 Ms Cotter said neither she nor the child's mother could catch the registration number of the car, which sped away.
"They child was lucky she was not ran over. It was very close," she added.
"This pathway is used by many pedestrians and it is a danger.
Sign up for the weekly Limerick Post newsletter
I would hope any public representatives reading this could help out by asking the council to erect a barrier or a railing to safeguard the public from such reckless drivers.
"A railing like the one alongside the school would be suitable. I hope something will be done soon before somebody is killed.
"This has been happening a lot and it is very unfair on other road users. Not being able to take your kids or animals for a  walk, without the fear of been run over on a public footpath.
"People in general expect to be and to feel safe walking on a footpath. This is just bizarre," she declared.