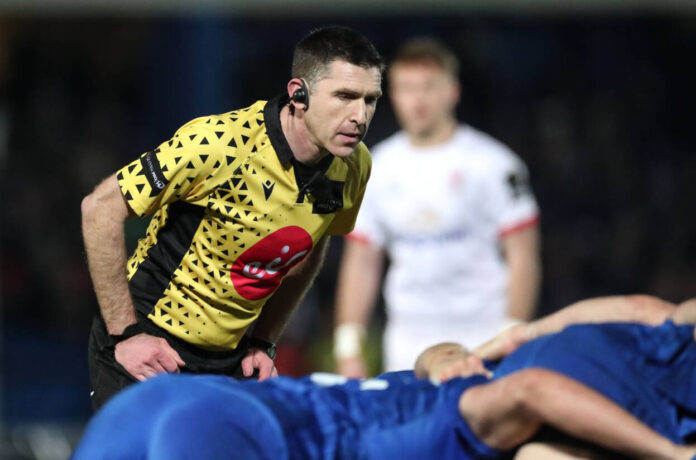 BRUFF native George Clancy has called time on his refereeing career after 17 years. The last of his 125 Guinness Pro14 games was Ospreys' 23-15 win over Glasgow at the Liberty Stadium.
Clancy's impressive career saw him take charge of 75 Heineken Cup games, 46 internationals including two World Cups as well as Six Nations and Rugby Championship games.
Sign up for the weekly Limerick Post newsletter
Speaking to Irish Rugby's website Clancy said: "It has been an unbelievable journey over the last 17 years or so. I don't think I could sum it all up in one answer," he continues.
"Starting off in the Munster Junior League, it has exceeded all expectations and I'll reflect on my career with a lot of pride in the months and years to come. It has been a brilliant journey with so many standout memories and refereeing has given me so many opportunities – to make great friends, to travel the world, to keep fit and to be involved in some of the biggest sporting occasions."
You can read the full interview here
The post George Clancy Calls Time on Refereeing Career appeared first on Sporting Limerick.