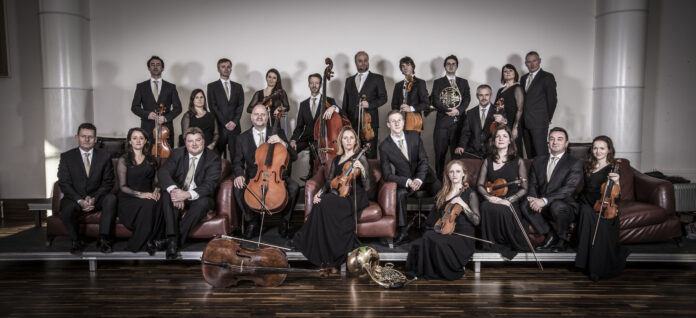 THE Irish Chamber Orchestra's MASTER & PRODIGY will broadcast live from The National Concert Hall Dublin on Thursday 19 November @8pm.
This concert is part of a new collaborative 'Classical Livestream Series', with The National Concert Hall, providing a platform for musicians to perform live music to online audiences, from 8th of November to 13th December at 8pm.
Sign up for the weekly Limerick Post newsletter
Under the leadership of Katherine Hunka, the ICO puts the spotlight on some of Cork's rising young talent. Twenty-year old pianist Kevin Jansson is one of the finest musicians of his generation.
Equally talented on violin, Kevin has chosen to be a professional pianist and is currently studying at the Julliard School, New York. He makes his debut with the ICO for Mozart's dazzling Piano Concerto No. 13.
This is music-making that radiates enjoyment, with splendidly alert orchestral playing.  Composer Sam Perkin, from Tivoli, is a long-time collaborator with ICO.  He was 21 when he wrote Pause, a reflective arrangement of The Foggy Dew, inspired by 1916. It beautifully blends the sounds of a slowed-down violin with the orchestra.
Finally, the 8thQuartet or Chamber Symphony is the most personal of Shostakovich's great works, dedicated 'to the memory of myself'.  A gripping portrayal of the brutality of conflict, its jagged, dynamic rhythms contrast with elegiac outer movements that never fail to move the listener.
Do not miss the ICO's MASTER & PRODIGY streaming live from The National Concert Hall, Dublin on Thursday 19 November @ 8pm.  This ICO performance is one of six in a new series featuring Irish National Opera, Chamber Choir Ireland, Irish Baroque Orchestra, pianists John O'Conor and Finghin Collins, singers Claudia Boyle, Gemma Ni Bhriain, Johnathan Lemalu, Dean Power, Sarah Power and many more.
Do not miss the ICO from NCH in November.  Buy your tickets here

The Irish Chamber Orchestra is resident at the Irish World Academy of Music and Dance at the University of Limerick and is funded by The Arts Council of Ireland/An Chomhairle Ealaíon.  International touring is generously supported by Culture Ireland.  For further information see www.irishchamberorchestra.com
LISTING
Irish Chamber Orchestra – Katherine Hunka Director/Violin-  Kevin Janssen Piano
MASTER & PRODIGY
Mozart Piano Concerto No. 13 in C major k. 415
Sam Perkin Pause
Shostakovich Chamber Symphony in C minor opus 110.a  (String Quartet No.8, transcr. R. Barshai)
Thursday 19 November, National Concert Hall, Dublin – streaming live from @ 8pm