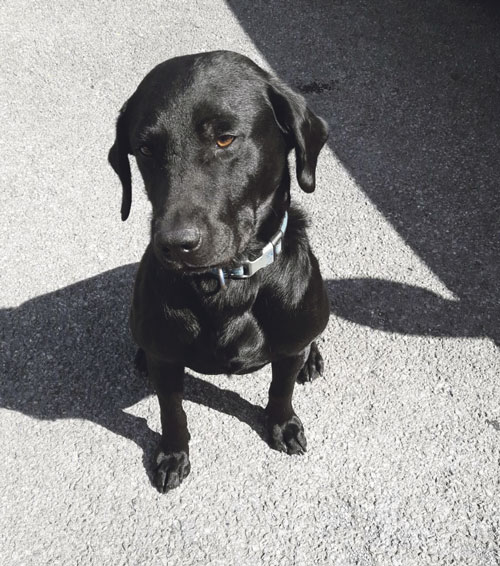 THE fight against drug dealers in Limerick continued unabated this week with Gardaí taking €40,000 worth of cocaine and two guns off the streets, thanks to sniffer dog "Rex".
Last Monday, as part of an ongoing investigation targeting suspected criminal activity, Gardaí carried out a search near the riverbank of St Mary's Park.
The operation began around 4.30pm involving Gardaí from the Limerick Divisional Drugs Unit, assisted by the Southern Region Dog Unit.
"During the course of the search, Gardaí discovered €40,000 of suspected cocaine, a shotgun and a small number of shotgun cartridges that were all wrapped in plastic," a Garda spokesman said.
"As Gardaí continued to search the area, Rex indicated to his handler that there was something hidden underground by the riverbank that warranted closer inspection and Gardaí then discovered a handgun that had also been wrapped in plastic.
"The suspected firearms will now be sent for ballistic analysis and the suspected drugs will be sent to Forensic Science Ireland."
The scene was preserved and examined by the local Scenes of Crime Unit and no arrests were made.
The latest seizure strengthens Garda claims  that Limerick is in the grip of a cocaine surge.
Crack cocaine has become a drug of choice for some who are also mixing cocaine and heroin to produce a speedball which is injected.
Garda Chief Superintendent Gerry Roche told last month's Joint Policing Committee meeting that Gardaí had more intelligence than they could act upon, and that drug dealers were luring youths into drugs by selling them "cannabis jellies" and "cannabis juice".
Sinn Féin TD Maurice Quinlivan, who is Director of the Mid West Drugs and Alcohol Taskforce, recently called on the Taoiseach Michael Martin to "ensure that additional resources including Gardaí are deployed as a matter of urgency to deal with these thugs".
"Residents in disadvantaged areas, which are known to Gardaí as drug gang strongholds need some assurance that they will not be abandoned", he added.
"It seems the Gardaí know who the dealers are, yet lack the resources to tackle them. Drug dealers operate on a 24/7 basis and often openly in the estates, with near impunity.
"We are looking into the abyss as a city and if action and resources are not swiftly provided we could well find ourselves facing a larger and more lethal set of problems."
Chief Supt Roche said that Gardaí had seized €1.6 million worth of drugs in Limerick from January to the end of September, which represented a 46 per cent increase on the same period last year.
"We regard the use of cannabis juice and jellies as a very serious trend because they are designed really to trap and encourage people, particularly teenagers, to take drugs, particularly cannabis," he added.
So far this year, €45,420 worth of cannabis jellies and €48,900 worth of cannabis juice have been seized in Limerick.