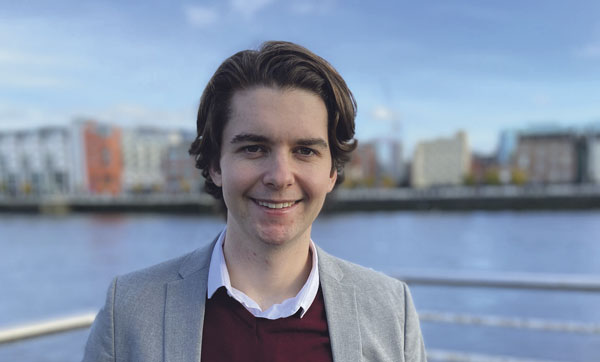 A LIMERICK company has developed a a social distancing and contact tracing solution that enables companies to return to work safely, safeguards employees and helps prevent a shutdown of operations.
Tracworx, an award winning company, was set up by three college friends in 2016.
Their solution is suitable for use by a wide range of industries from manufacturing to pharma and by film and television studios.
Sign up for the weekly Limerick Post newsletter
Limerick-based Troy Studios have been using the devices on location for filming the Foundation series, 'Terminus' for Apple TV while TG4 have been using it for the 'Ros na Run' series being filmed in Galway.
Blueworx is a cloud-based Enterprise solution that allows an organisation to monitor social distancing in real-time and to automate the contact tracing process.
If a positive Covid-19 diagnosis occurs, a company can use the dashboard to generate a list of close contacts of the affected user in order to ensure quick contact tracing.
Chief executive Chris Kelly describes how the company has pivoted its operations through the pandemic.
"We recognised the huge challenge that companies in all industries are facing and realised that our existing healthcare solution could be utilised as a resource for organisations to protect their staff and safeguard their business during Covid-19.
"Our social distancing and contact tracing solution enables organisations to get back to work while complying with the Return to Work Safely Protocols issued by the Government."
Tracworx customers include University Hospital Limerick, Bon Secours Cork and the Liverpool Heart and Chest Hospital as well as customers in the Pharma sector including Reagecon and Micro-Bio.