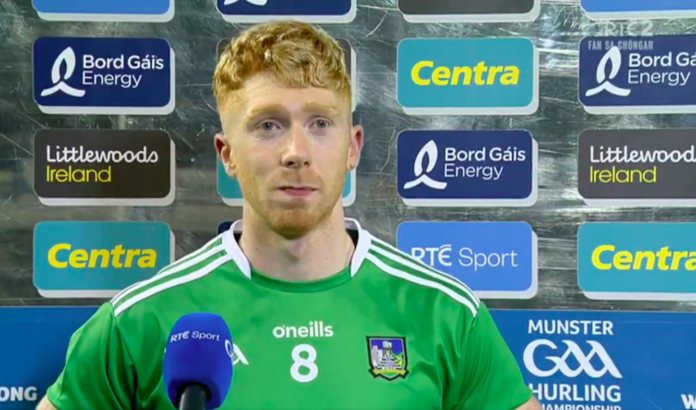 CIAN Lynch was presented with the man of the match award today as Limerick fought tooth and nail against a seriously competitive Waterford team to retain their Munster title.
Considering the tragedy that befell Cian and his family this week, the fact that he was on the field at all is testament to the strength of his character.
Sign up for the weekly Limerick Post newsletter
Lynch was relieved that Limerick were able to bring it home in the final quarter as they finally managed to pull away from Liam Cahill's stubborn side.
"Both teams, Waterford and ourselves gave it everything so we are absolutely delighted with the win, it's huge."
"It was a huge game and we were lucky enough to get the win and we were grateful for that."
Lynch also echoed the sentiments of manager John Kiely regarding panel members not being able to attend games.
"Unfortunately we are only allowed to bring 26 on the day but it is a 36 man panel with the backroom staff at home watching it on the telly.
"Please God in the next few weeks, we will be able to have everyone here."
Watch the interview in full on the link below.
The post Lynch Says Limerick "Lucky Enough" To Beat Hard Working Waterford appeared first on Sporting Limerick.