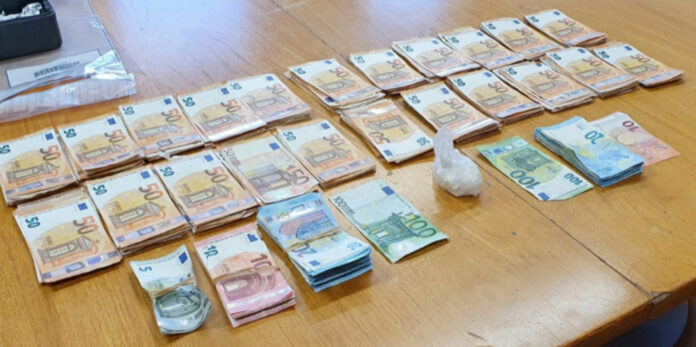 GARDAÍ have seized over €25,000 of cash and suspected drugs in Limerick on November 17, 2020.
As part of an intelligence led operation, Detective Gardaí from the Crime Office in Roxobro Road, assisted by the Divisional Search Team and the Southern Region Dog Unit, carried out a search of open ground on the Southside of the city this morning.
During the course of the search Gardaí seized over €20,000 in cash and €4,000 of suspected cocaine. The suspected drugs will now be sent to Forensic Science Ireland for analysis.
No arrests have been made and the investigation is ongoing.