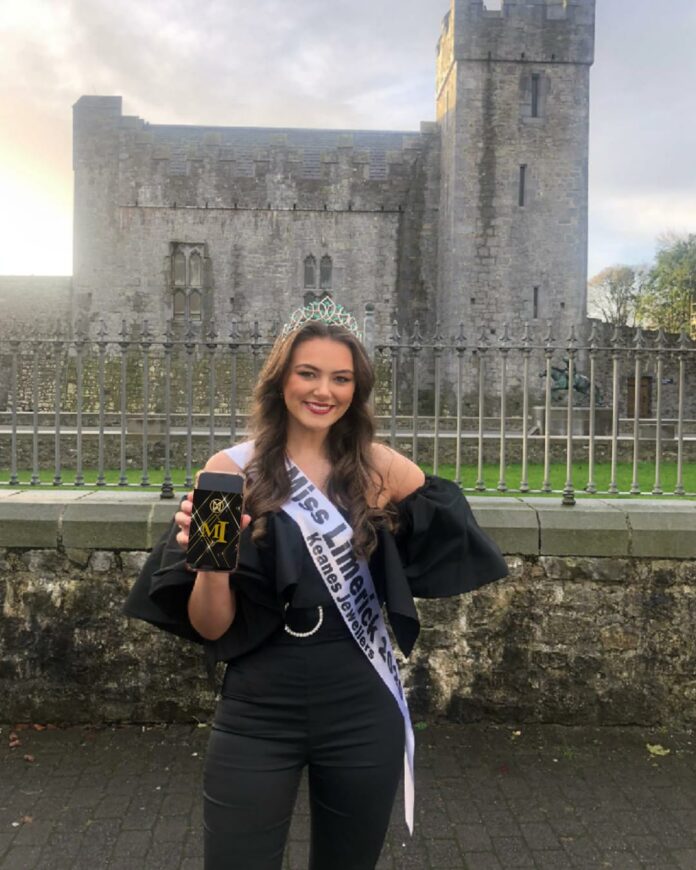 MISS Limerick, Kyla McGowan, launched the brand new Miss Ireland app.
This years Miss Ireland competition had to be postponed due to the pandemic but organisers have created a virtual space for contestants.
Sign up for the weekly Limerick Post newsletter
"We are excited of this new addition to Miss and MR Ireland.
"The app will allow everyone to follow a contestant from selection to final with interviews, behind the scenes content and MI partner discounts launching soon.
"Due to Covid 19 sadly there was no Miss Ireland final so Spring will see a new Miss Ireland crowned who will hold the title 2020 / 2021. " Miss Ireland Organisers said.